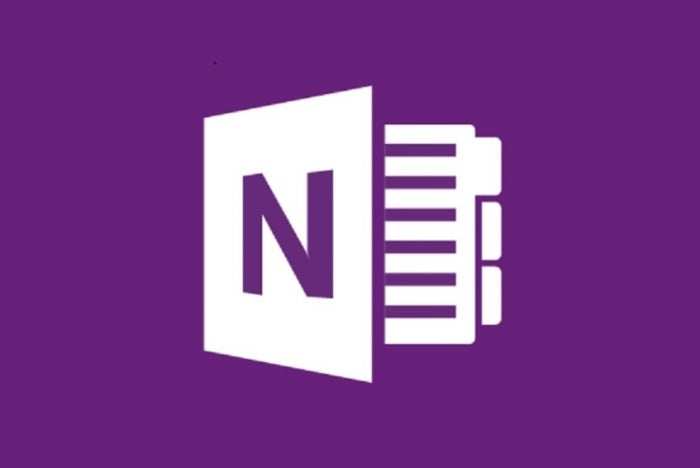 Microsoft OneNote can do just about anything to help you stay organized and productive. That utility doesn't end with the core features in the desktop and mobile apps, either. OneNote also hooks into a ton of different services, so it's easy to save everything from meeting notes to recipes and even emails to your digital notebook. And with Microsoft's cross-platform strategy, OneNote is available on every platform.
We've gathered together the most powerful ways to augment your OneNote experience no matter what device or third-party service you're using.
OneNote Clipper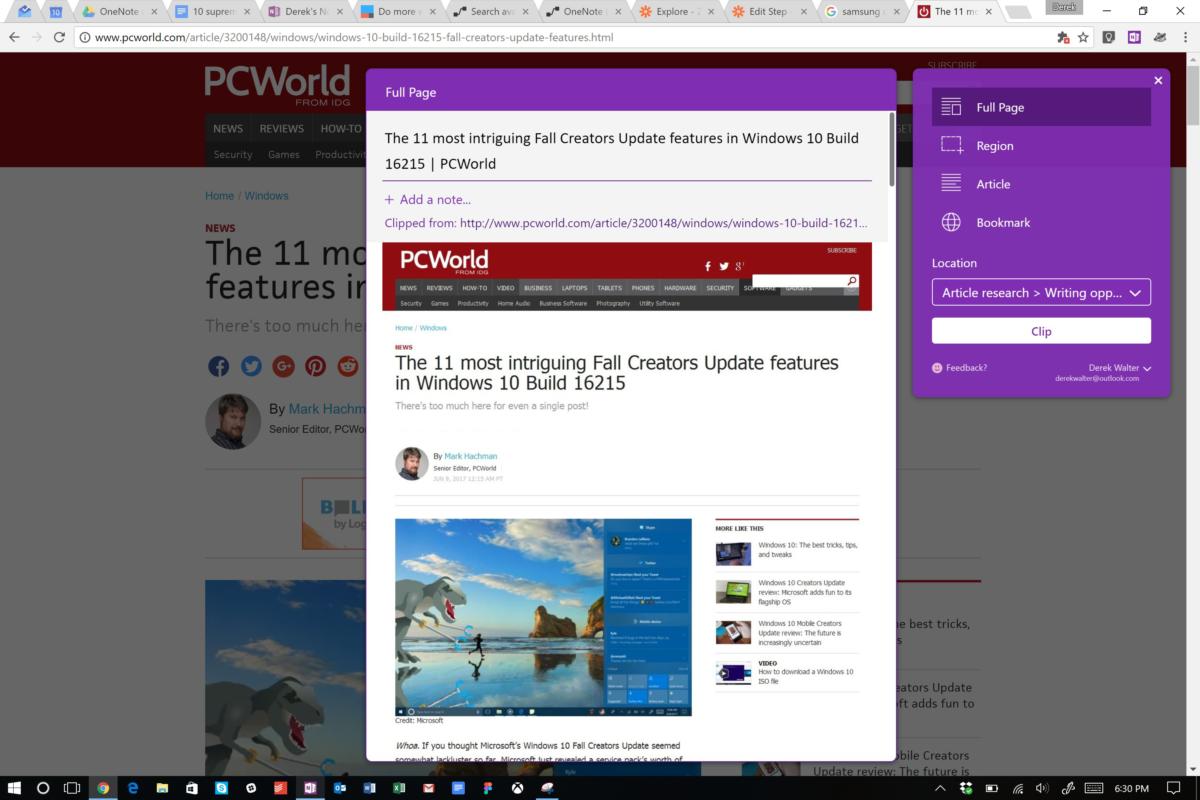 Bookmarking sites is a good way to forget about them a few days later. Instead, if you want to read article later, hold onto it for research, or save a recipe, then get the OneNote Clipper for Chrome, Firefox, or Edge. When you save an article, it can be stripped down to just the text, capture the entire page, or let you snip just a portion of it. The only caveat is that if you're using some type of ad blocker you may need to disable it on that page.
Microsoft Edge integration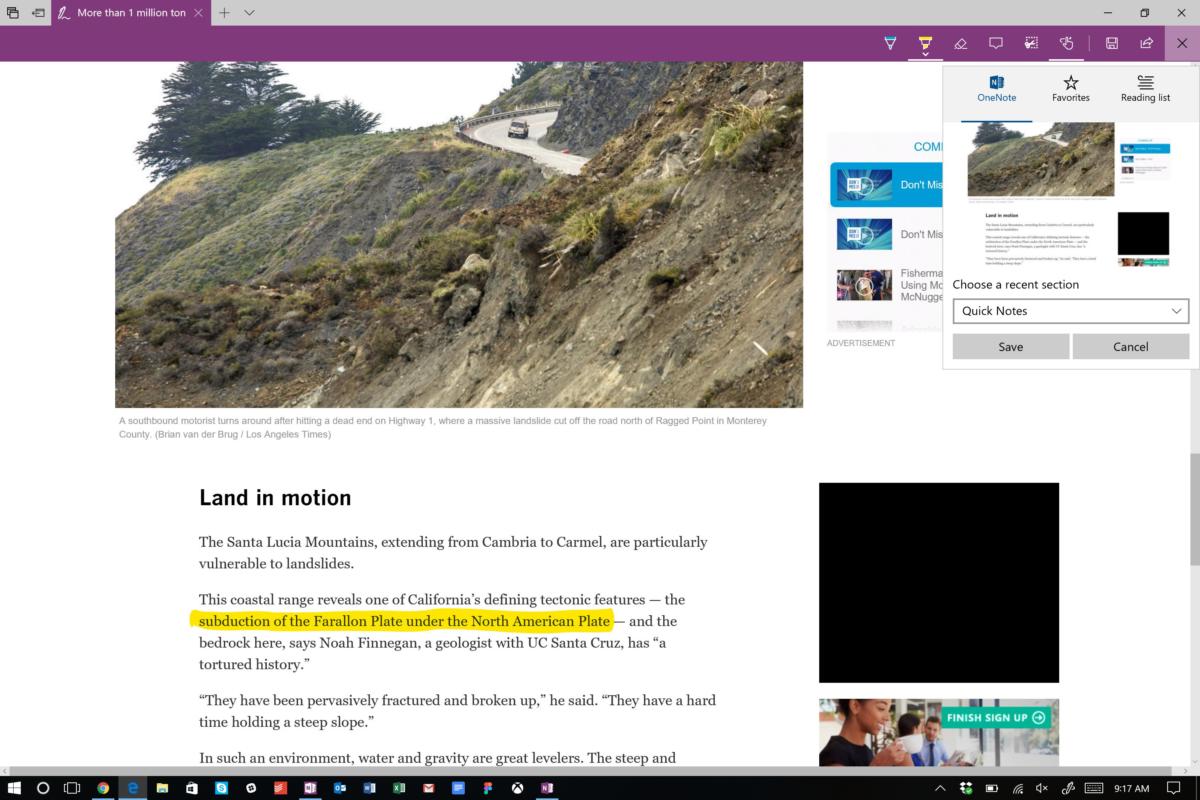 Microsoft's Edge browser may not be as popular as Chrome, but it offers its own deep level of integration with OneNote. On any webpage, touch the pen icon and you'll be able to mark up the contents with a stylus, Surface Pen, finger, or even the mouse/trackpad. You can then clip the page directly into OneNote. This process lets you find and clip what you need without bothering with the add-on extension.
Feedly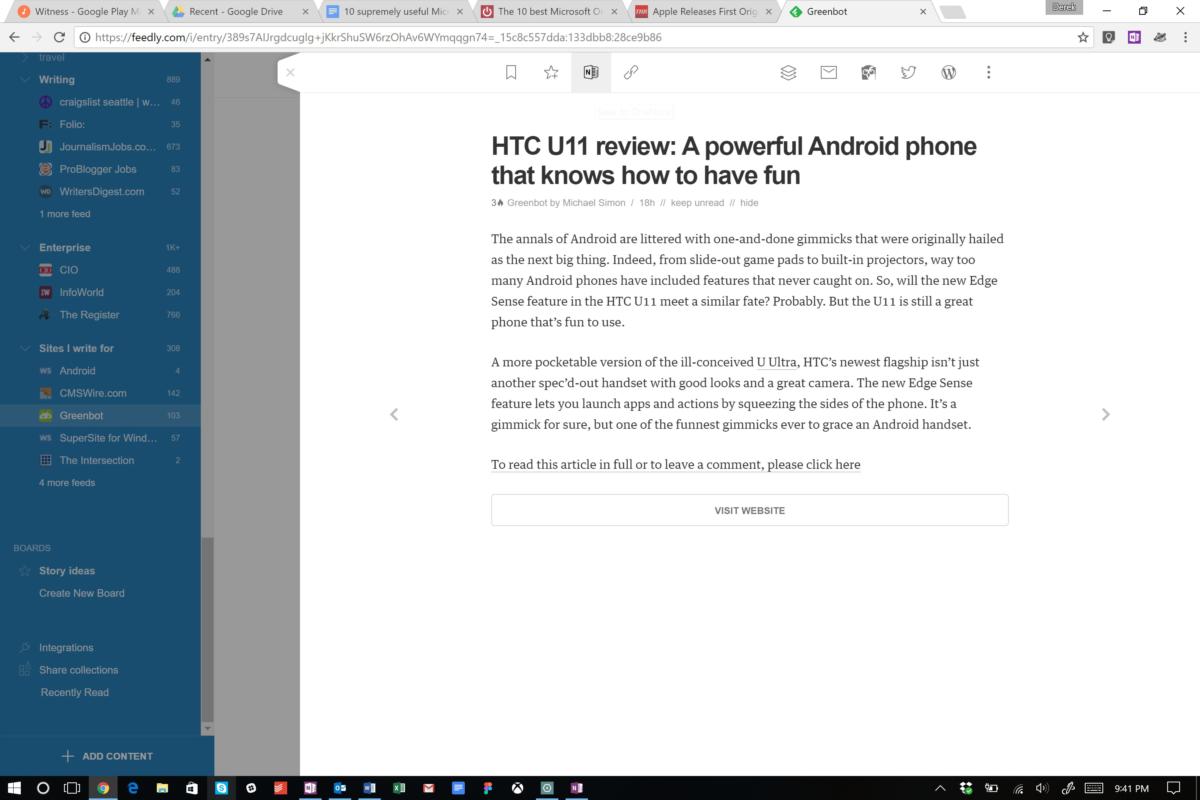 An RSS reader may sound like something from a bygone era, but a tool like Feedly helps you stay atop of news and other online sources without getting lost in the chaos of social media. Once you've connected your OneNote account to Feedly, you're able to save articles directly to one of your OneNote notebooks.
Office Lens
[Source"indianexpress"]