In the aftermath of India's embarrassing defeat to Guam on Tuesday, the All India Football Federation (AIFF) is mulling to approach the sports ministry and convince them to revise their policy on the eligibility of Indian-origin players for the national team.
It is learnt that national coach Stephen Constantine had already raised the issue with the federation before the Guam match and in a meeting with AIFF secretary Kushal Das, he urged the federation to take the issue up with the sports ministry.
A senior AIFF official said this is now becoming a 'very serious issue' and they may approach the sports ministry soon to convince them to reverse their stand. "Stephen told us very clearly that we need to look into it now. The team composition of our rivals is changing and they are getting players who have a greater exposure of playing in competitive leagues. This is a very serious issue and we hope to talk to the government," a top federation official said.
Just two years back, India had recorded a convincing 4-0 win over Guam in an AFC Challenge Cup match in Yangon.
It was seen as a new beginning for the team under Dutch coach Wim Koevermans, which eventually ended on a farcical note. Guam, on the other hand, were the upstarts, a team which did not have enough resources to succeed internationally.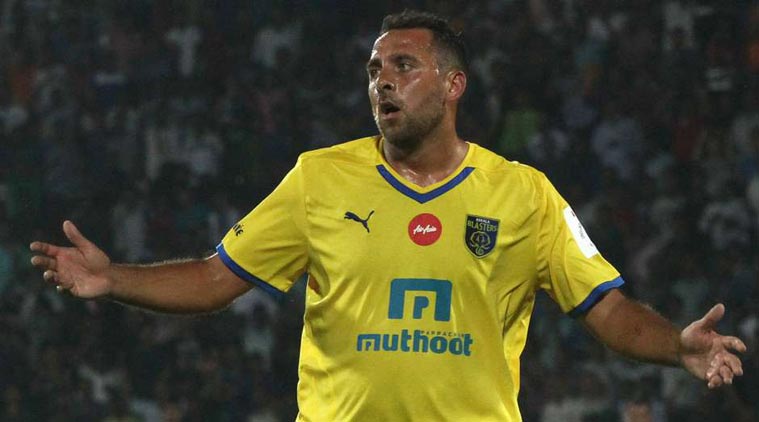 Tapping diaspora
However, Tuesday's result highlighted how much Guam had caught up and, in the process, also overtaken India. The AIFF feels it's more to do with other countries tapping players of their diaspora and utilizing their services for the national team.
The US territory fielded as many as seven American-born players of Guam origin in their starting line-up for Tuesday's match against India, making the full use of FIFA's heritage rule. It's not just Guam. In the last few years, India has surrendered its regional supremacy to Afghanistan and they also suffered humiliating defeats at the hands of Bangladesh, Pakistan and Maldives.
Besides, a few other teams against whom India earlier had a winning record too have reversed the trend, with Palestine, Myanmar and Yemen being examples.
"Some of these countries whom we beat easily earlier are now beating us. Pakistan have England-born players in their team whereas Afghanistan has many players playing in Germany," a federation official said. "These players are playing inleague which is of a higher standard and they have consequently taken their country to the next level. We need to understand this because almost every country allows this. We need to consider this strongly."
It's not the first time the AIFF will be urging the government to revise its policy. Former AIFF president Priyaranjan Das Munshi too had approached the law ministry to allow Indian-origin players to play for the country during his term. However, the ministry has remained firm on the law.
Sports ministry officials said it is unlikely even now that they will reconsider their stand on the issue. "It has been an ongoing debate but our view on the issue is clear. You have to be an Indian citizen to represent the country. It is unlikely our stand will change," a ministry official said.
Quite a few Indian-origin players have been making a mark in Europe of late. While Michael Chopra, who is now considered to be past his sell-by date, was ready to give up his British citizenship to be a part of the Indian team, others like Luciano Narsingh (Holland) and Harmeet Singh (Norway) too have been making waves. Welshman Neil Taylor, who plays for Swansea, too is eligible to play for India as his mother is an Indian.
[SOURCE- "indianexpress.com"]