According to data gathered by PwC, covering the fiscal year ending on June 30 2018, Amazon, Alphabet, Samsung and Intel are all in the top five in terms of research and development spending.
Amazon topped the list for the second year in a row with $22.6B spent on R&D and Google's Alphabet parent company was second with $16.2B. Samsung retained fourth with $15.3B in R&D spending, followed by Intel with $13.1B, Microsoft with $12.3B and Apple with $11.6B.
The top 1000 public companies spend a whopping $782B in R&D in 2018 – an increase of 11.4% over 2017. Computing and Electronics and Software and Internet were among the highest spending industries in the world, only trailing Healthcare.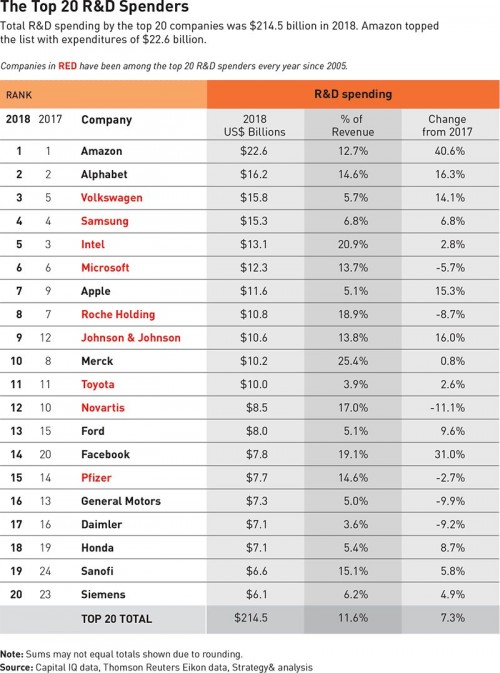 Facebook has increased its R&D spending by 31% to $7.8B. Among tech companies Amazon saw the highest growth of R&D spending compared to 2017 – an increase of 40.6%
["source=gsmarena"]