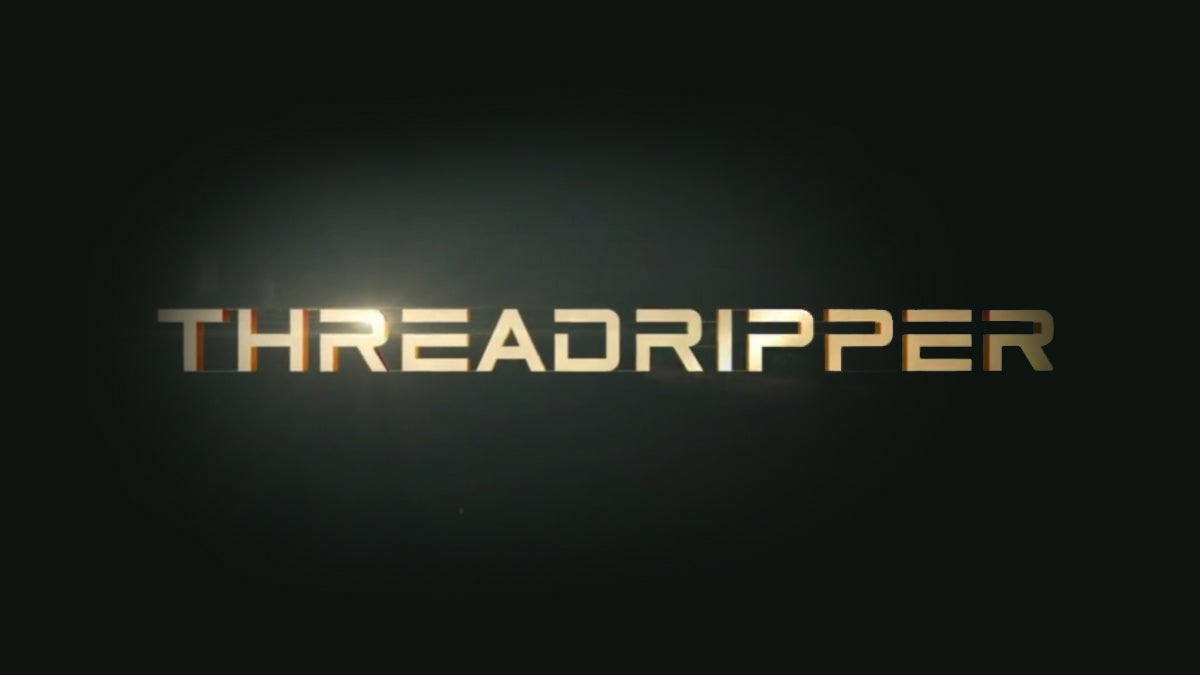 AMD's Ryzen Threadripper chips could very well be the most powerful consumer CPU ever introduced when it releases in August. With up to 16 cores and 32 threads, Threadripper gives the high-performance Intel products currently dominating high-end desktops something to worry about.
The mega-core CPU battle is now quickly turning into an arms race. Check back here for all the latest information about Threadripper as more details become available.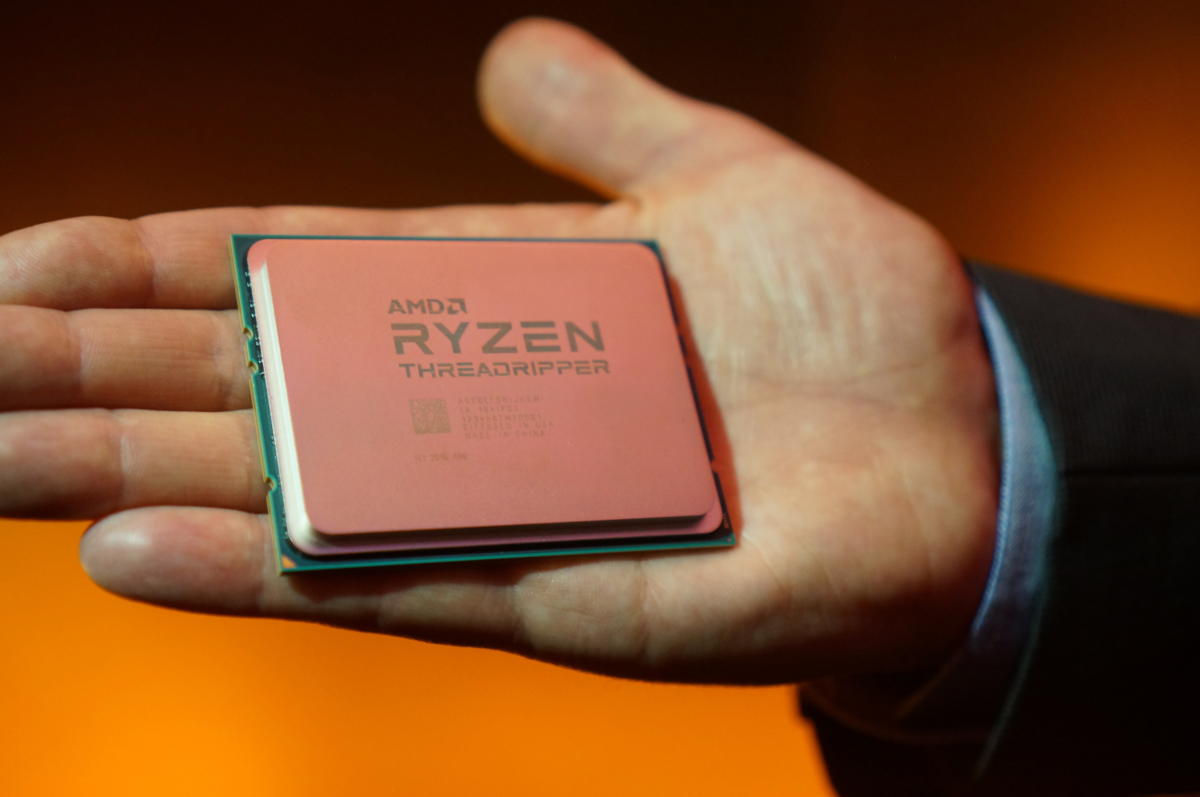 TABLE OF CONTENTS
The specs we know
How much will Threadripper cost?
What do we know about Threadripper's performance?
What about the 14 and 10-core versions?
What about the X399 chipset and other specs?
SHOW MORE 
The specs we know
The Ryzen Threadripper 1950X features 16 cores with simultaneous multi-threading (SMT) for 32 threads of compute power. The base clock speed of the chip is 3.4GHz, with a 4GHz boost speed.
The Ryzen Threadripper 1920X will feature 12 cores with SMT for 24 threads of compute power. The base clock speed of the chip is 3.5GHz with a 4GHz boost speed.
Both chips pack a whopping 64 PCI-E lanes
Memory: Quad-channel DDR4
Platform: X399 with a new TR4 socket that is incompatible with existing Ryzen chips.
Both chips are unlocked for overclocking adventures.
Can't be "delided" easily as it uses a solder thermal interface material.
Release date: Threadripper PCs will be available for sale on July 27. CPUs and the motherboards to put them in will hit "early August."
Alienware has the worldwide exclusive on Threadripper systems among large PC manufacturers, but many U.S. boutique builders will offer it as well.
Both parts will be 180 watt TDP chips.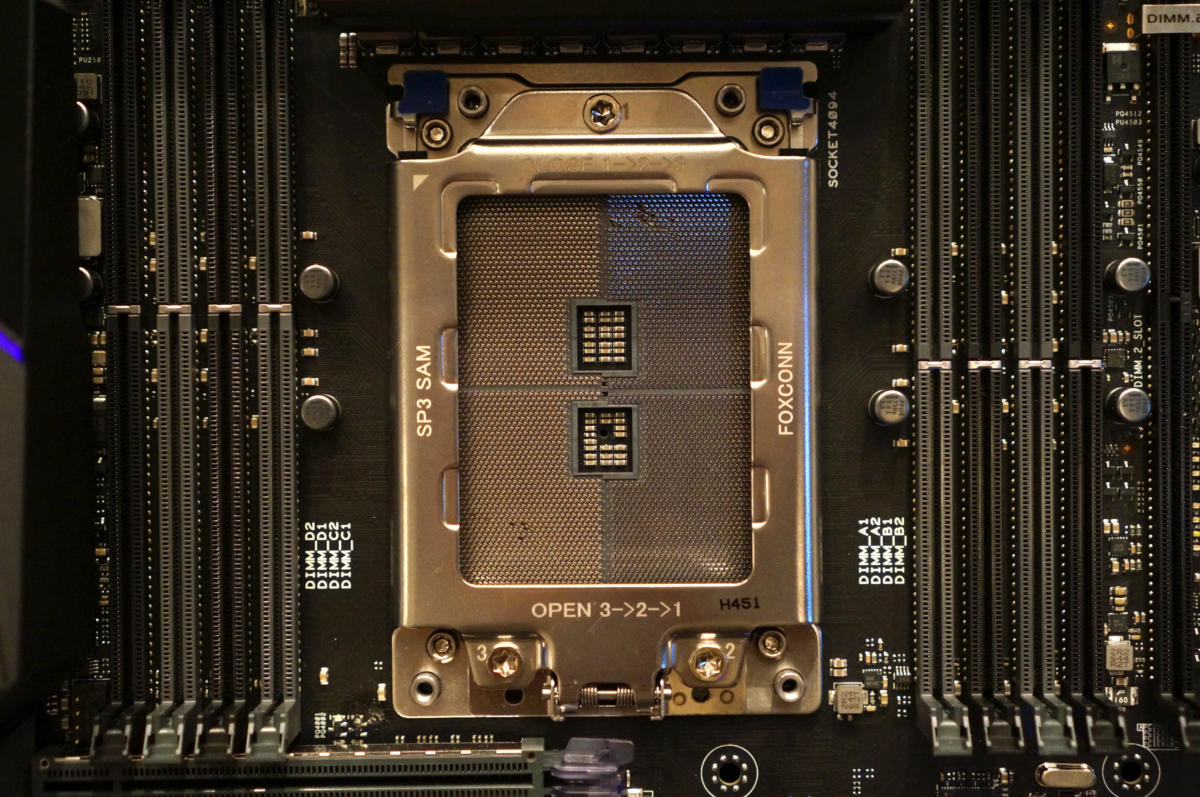 How much will Threadripper cost?
We've said AMD's plan this year is to be as disruptive as possible and Threadripper looks positioned to do just that. The 16-core Ryzen Threadripper 1950X will cost $1,000, while the 12-core Ryzen Threadripper 1920X will cost $800.
How disruptive is that? Well, with Intel's 16-core Core i9-7960X pegged at $1,700 and it's 12-core Core i9-7920X priced at $1,200, it's easy to see Threadripper will likely be as disruptive to Core i9 as Ryzen 5 and Ryzen 7 were to Intel's Core i5 and Core i7.
What do we know about Threadripper's performance?
We won't know the full effect of Ryzen Threadripper's 16 cores and 32 threads until we test it. Meanwhile, our reviews of Ryzen 7 and Ryzen 5 can give you insights into the strengths and weaknesses of the Ryzen family.
AMD, however, has given us a taste of just fast the chip will be in multi-threaded tasks. In a controlled demo from an AMD lab, AMD CEO Lisa Su showed off the 12-core Threadripper 1920X socking the 10-core Core i9-7900X with a Cinebench R15 score of 2,431 to 2,167. The real beatdown came from the 16-core Threadripper 1950X though, with a score of 3,062.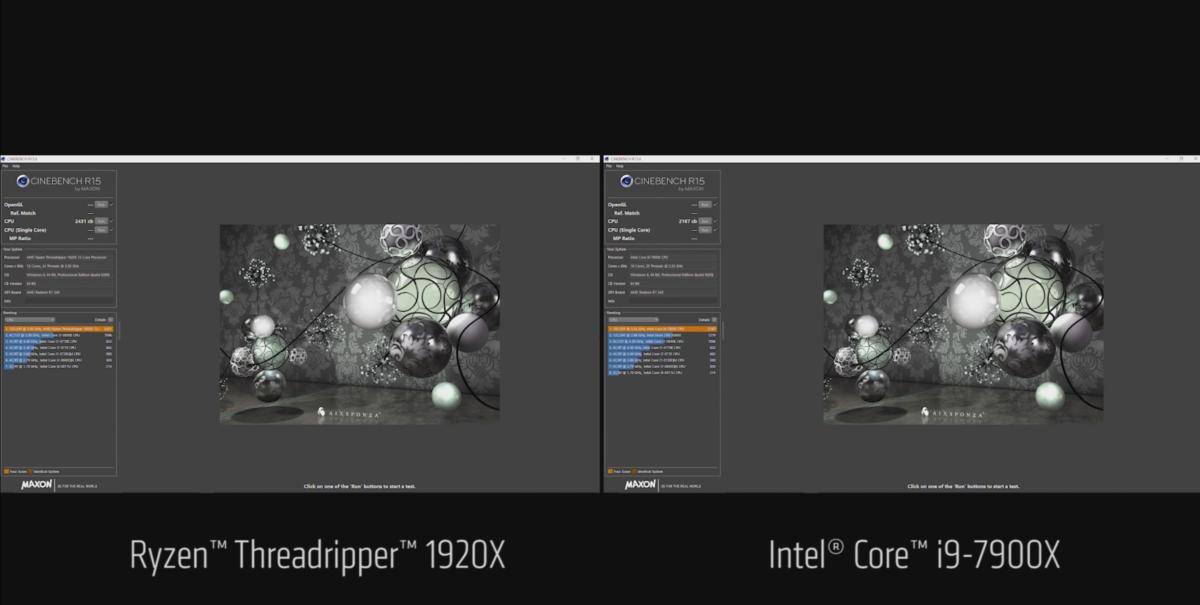 Keep in mind that we don't know details about the configurations of the test PCs. The machines were also in the control of AMD, which always sets off conspiracy theories, but AMD's previous Ryzen performance demonstrations matched the final parts, so this is likely a true predictor of Threadripper's performance in 3D rendering in Cinebench.
We'll go out on a limb by saying that AMD's disclosure of the base clock speeds promise decent performance for most tasks. The 16-core Threadripper 1950X features a base clock of 3.4GHz, while the 12-core is slightly higher at 3.5GHz. Both will hit higher boost clocks of course, but the guaranteed minimum base clock is quite promising for performance considering how many CPU cores the chips have.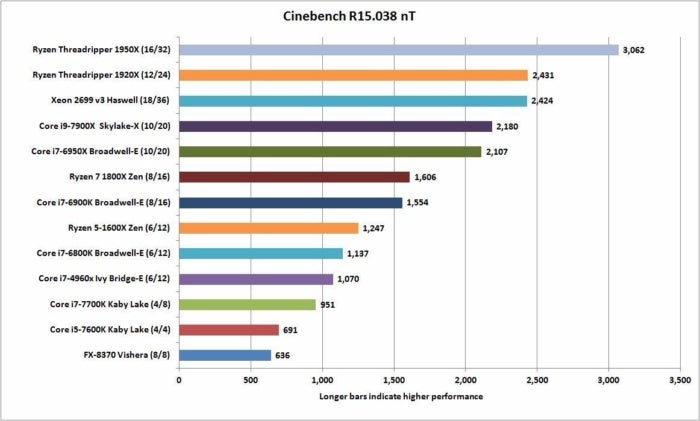 [Source"cnbc"]