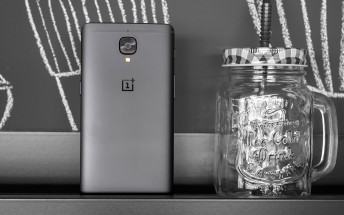 OnePlus' track record with software support for its devices has been decent for some products, and very bad for others (remember the OnePlus 2 and OnePlus X?). And with the release of the OnePlus 5 it's understandable that owners of last year's flagships, the OnePlus 3 and 3T, have gotten a bit antsy not knowing exactly what to expect from this point forward.
So today the Chinese company's Head of Product, Oliver Z., has decided to answer a few questions on the matter. He has thus revealed that Android O will be the last major update headed to the OnePlus 3 and 3T, with security patches and individual app updates coming "for the foreseeable future". After the 3 and 3T get the O update, the Open Beta Program will be "moving" to the OnePlus 5.
Speaking about the next updates for the 3/3T, Oliver mentioned that the August security patches are going to be out "soon", while the OxygenOS 4.5 build will come "in the next 1-2 months". This means the 3/3T will catch up with the 5 in terms of OxygenOS version, but some features from the newer handset will not be making the transition. Reading Mode, off-screen gestures, and DCI-P3 screen calibration are not going to be implemented in the 3/3T because of "hardware differences".
[Source"cnbc"]