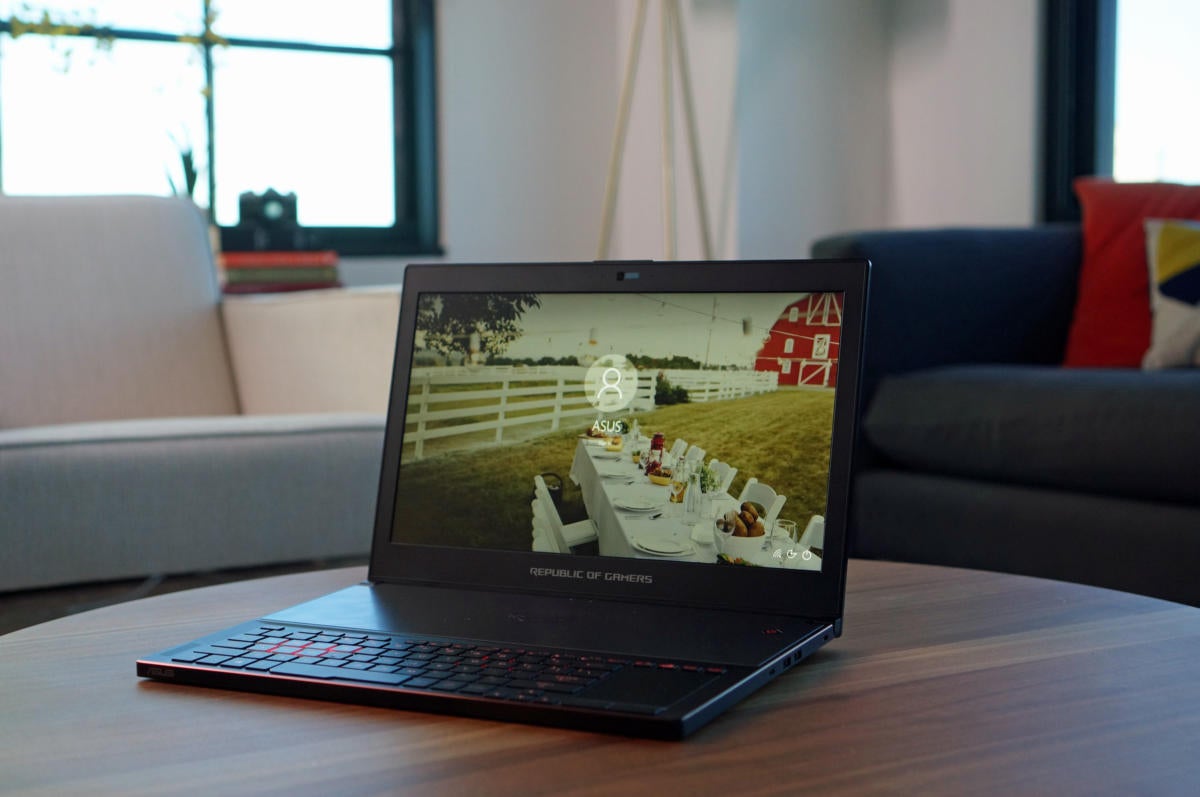 The  Asus Republic of Gamers (ROG) Zephyrus GX501 had us at "GTX 1080 graphics in a five-pound laptop that's almost as thin as a MacBook Pro 15." Pound for pound, this is the most powerful portable gaming laptop on earth today. But to get this much performance in a laptop this portable, some big compromises have been made.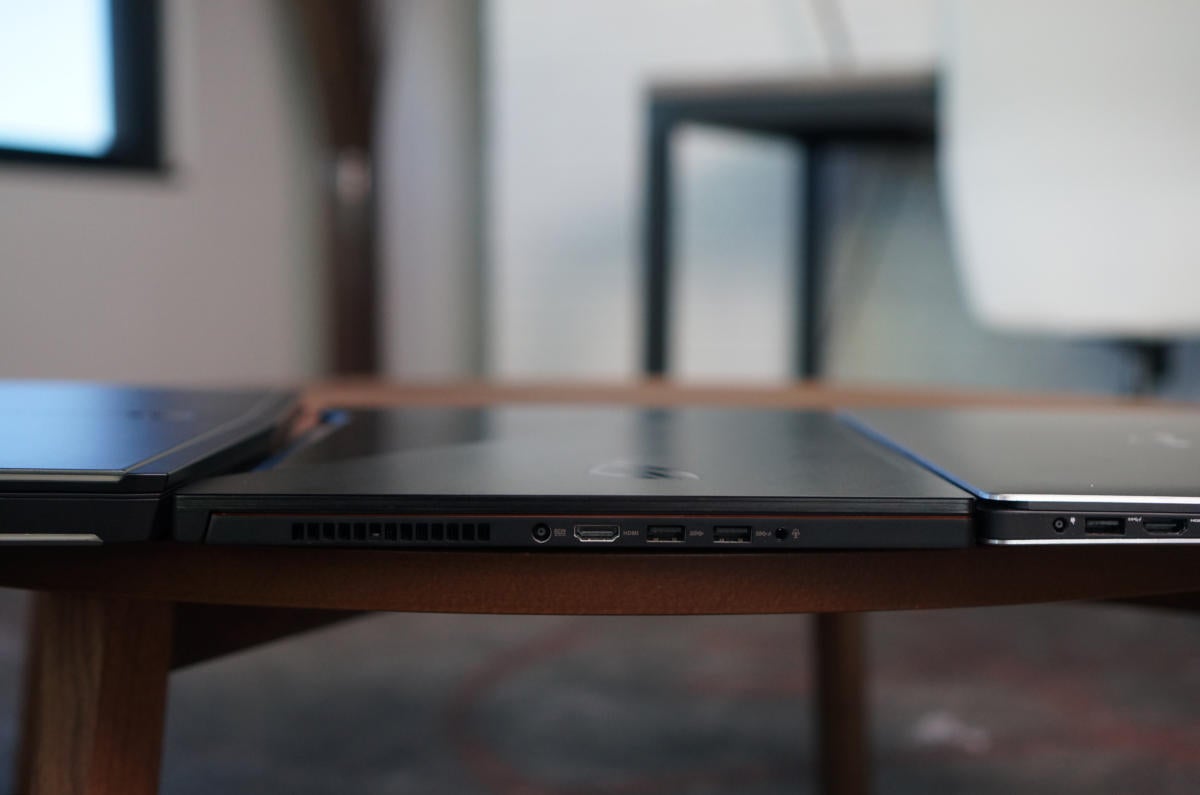 TABLE OF CONTENTS
What's inside
Ports
Keyboard and mouse
Performance
Cinebench R15 Performance
SHOW MORE 
What's inside
Inside the GX501 is none other than Intel's 7th gen Core i7-7700HQ. For RAM, Asus equipped our review unit with 24GB of DDR4/2400, but note that U.S. versions will actually max out at 16GB of RAM.
The highlight of the GX501 is the GPU: Nvidia's GeForce GTX 1080 with Max-Q technology. Max-Q technology, which Nvidia introduced at Computex, is made to wring more performance out of its laptop GPUs with less heat and power output, thanks to careful software  and hardware tuning. A GeForce GTX 1080 with Max-Q has a TDP as low as 90 to 110 watts, for instance, while a standard GeForce GTX 1080 can put out up to 150 watts of heat. That's a serious reduction in the heat output (and power consumption).
More improvement comes from design features such as a bottom panel that opens up when the lid is opened. This allows more cool air to be sucked into the laptop without impacting port placement.
We should mention that as much as some will dismiss the tilt-out bottom as a gimmick, the GX501 is an exceptionally quiet laptop for the amount of performance it packs, even under GPU loads. If WhisperMode (which Nvidia also announced at Computex) makes it into the GX501, it should be even quieter.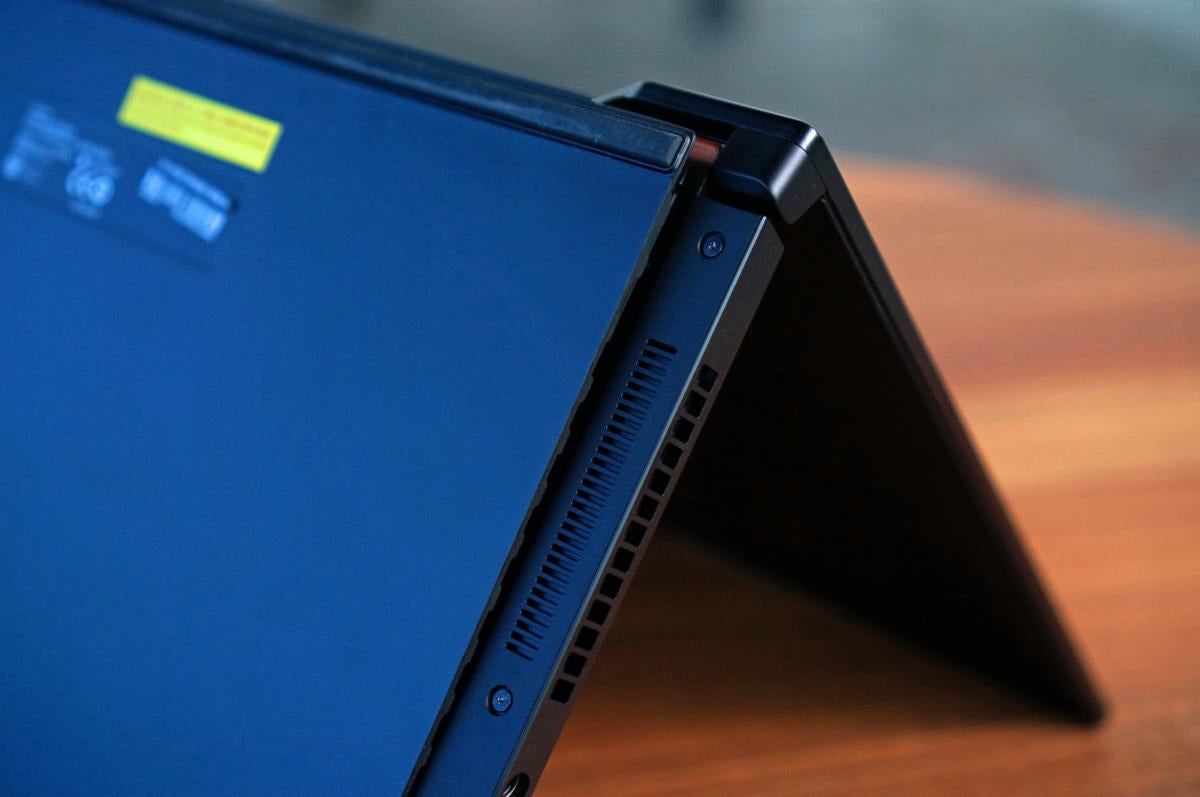 You don't just put a GeForce GTX 1080 into an 18mm-thick frame without a compromise, though, and Max-Q imposes a pretty steep one up front: clock speeds.
A standard GTX 1080 will typically features a base clock speed of 1,556MHz with a boost clock up to 1,773MHz. A GTX 1080 with Max-Q  has a base clock of 1,101MHz to 1,290MHz.

Nvidia's boost clocks may just be guidelines, though. We found that under light loads, the GX501 could actually hit the same clocks as a standard GTX 1080. Under far heavier loads, though, the boost topped out below its max at 1,290MHz.
[Source"pcworld"]