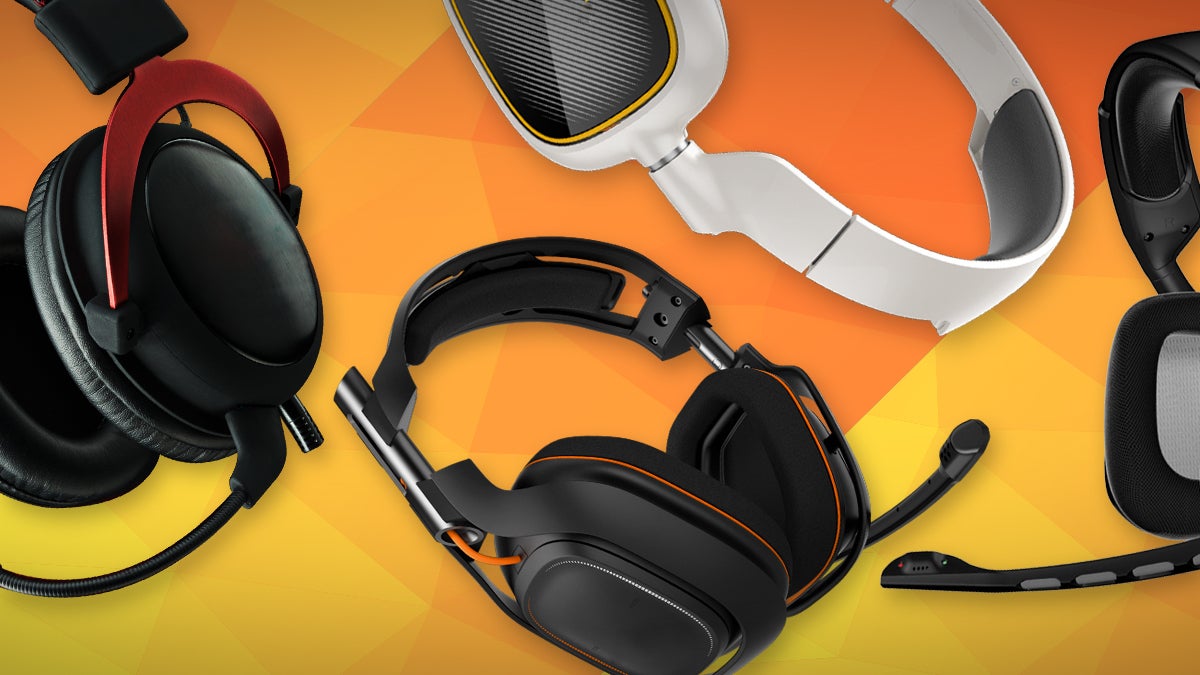 The Logitech G533 has toppled its own kin, the Logitech G933, for best mid-range wireless headset. Its refined design and solid features make it a great deal.
The next great peripherals war is being waged over your ears. After every company on the planet put out a gaming mouse and then a mechanical keyboard, now it's time for headsets. So many headsets.
We know you don't want to scroll through every single headset review when all you want is a simple answer: "What's the best gaming headset I can buy with my hard-earned dollars?" This page holds the answer you seek, no matter what your budget is.
We'll keep updating our recommendations as we look at new products and find stronger contenders. For this latest update, we've reviewed a few fancypants models, namely the Sennheiser Game Zero and and Sennheiser GSP 350, and the Audio-Technica ATH-AG1X. For more earthly budgets, we've also tested the SteelSeries Arctis 7, the HyperX Cloud Revolver S, and the Logitech G533, which debuts as our new best mid-range wirelessheadset.
TABLE OF CONTENTS
Best all-around headset
Best ultra-budget headset
Best low-end wireless headset
Best mid-range wireless headset
Best splurge
SHOW MORE 
Best all-around headset
Our 2016 headset recommendation remains pretty much the same as our 2015 headset recommendation (and our 2014, for that matter): The Kingston HyperX Cloud. Or, if you're feeling a bit fancier, the Cloud II. It's comfortable, it sounds great, and (best of all) it's relatively inexpensive. What else could you want in a headset?
True to its name, the HyperX Cloud is one of the most comfortable headsets on the market. It's hefty, with a solid-metal construction that belies its cheap price, but sits feather-light on the head. The faux-leather earpieces are generously padded, oversized, and form a good seal without squeezing too hard.
And it sounds excellent. As I said in our review, this isn't a studio-quality set of headphones. It's got the typical gaming-centric bass boost and a slick high end, but both are subtle enough that the HyperX Cloud competes favorably with headsets twice its price. There's no Kingston-provided means to adjust the sound, given that the HyperX Cloud connects through standard 3.5mm jacks, but you honestly shouldn't need to tweak it at all out of the box. It sounds pretty damn great.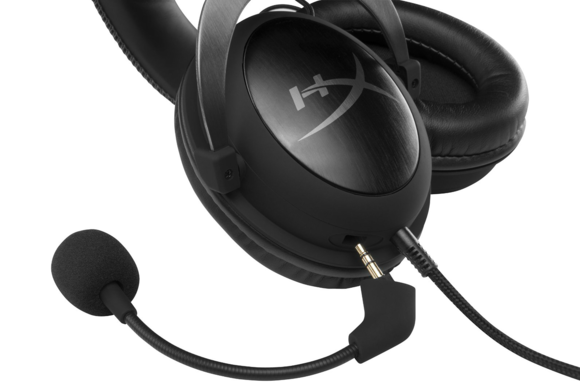 The only real downside is the microphone. It's very flexible, which I appreciate, but has a tendency to pick up background noise and plosives while leaving your voice nasally and hollow.
The slightly-more-expensive HyperX Cloud II is, I think, more a lateral move than an improvement over its predecessor. It swaps the 3.5mm connection for a 7.1-ready USB soundcard with better in-line controls and a bit of noise cancellation on the microphone, but you wouldn't notice a huge difference between the two iterations and I'm not sure the increase in cost is worth it.
Regardless, either model is an excellent choice for a gaming headset. In an increasingly crowded market, the HyperX Cloud nails pretty much every major category with few significant compromises. I hope the next model improves on the microphone, but for $80 it's a steal.
[Source"pcworld"]