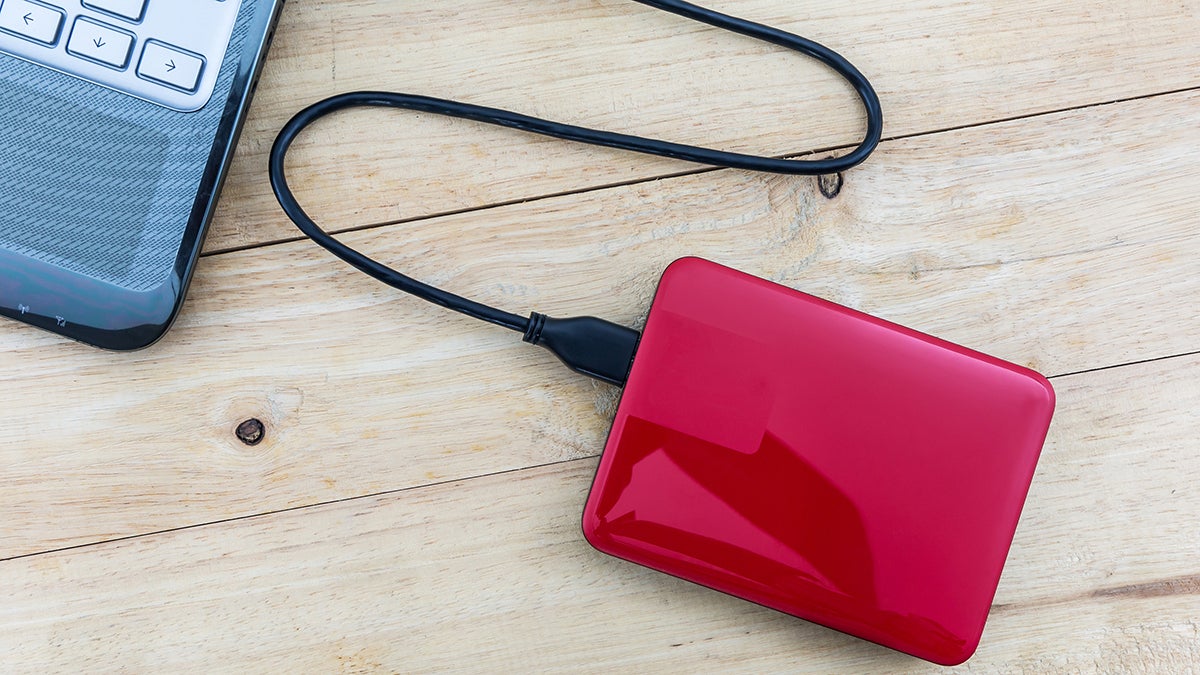 We need backup software because we don't live in a perfect world. If only Microsoft provided Windows users with something like Apple's Time Machine: an effective, set-it-and-forget-it, total system recovery and backup solution that requires little interaction or thought on the part of the user.
Instead, Microsoft offers a mishmash of restore points, recovery discs, file backup, and even the un-retired System Backup (Windows 7), which was probably originally put out to pasture for its propensity to choke on dissimilar hardware.
Plenty of vendors have stepped in with alternatives. None are as quite as slick as Time Machine (though occasionally it's mimicked), but some come darn close. Most are effective—and many are free. Read on for our top picks.
Acronis True Image wins our pick for best backup software with its speed: It's the fastest overall backup program we've tested by a bunch. It also has just about every feature you could wish for, including affordable online storage.
The tradeoff is a whopping six processes running in the background by default, which you'll notice via lengthened our boot times. There's a lot of stuff in the system tray as well. If you have only simple backup needs, you're likely be better off with our best budget pick, Aomei Backupper Standard–but for those who need the extra muscle, True Image performs like a champ.
Among the free programs we tested, Backupper Standard wins primarily because it has the most features, including imaging, file backup, disk cloning, and plain file syncing, plus multiple scheduling options. Sure, its bitmapped interface may be retro, but the layout and workflow are intuitive. And though it's on the slower side for backing up sets of files, it's the fastest software we've tested so far for backing up full disks and partitions. Its CPU usage during backup is also commendably light.
What to look for in backup software
As with most things—don't over-buy. Features you don't need add complexity and may slow down your system. Additionally, if you intend to back up to a newly purchased external hard drive, check out the software that ships with it. Seagate, WD, and others provide backup utilities that are adequate for the average user.
File backup: If you want to back up only your data (operating systems and programs can be reinstalled, though it's mildly time- and effort-consuming), a program that backs up just the files you select is a major time-saver. Some programs automatically select the appropriate files if you use the Windows library folders (Documents, Photos, Videos, etc.).
Image backup/Imaging: Images are byte-for-byte snapshots of your entire hard drive (normally without the empty sectors) or partition, and can be used to restore both the operating system and data. Imaging is the most convenient to restore in case of a system crash, and also ensures you don't miss anything important.
Boot media:  Should your system crash completely, you need an alternate way to boot and run the recovery software. Any backup program should be able to create a bootable optical disc or USB thumb drive. Some will also create a restore partition on your hard drive, which can be used instead if the hard drive is still operational.
Scheduling: If you're going to back up effectively, you need to do it on a regular basis. Any backup program worth its salt allows you to schedule backups.
[Source"timesofindia"]