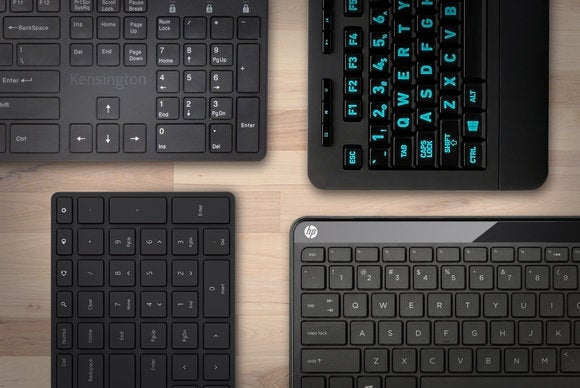 A wireless keyboard frees you from more than a cable. It frees you from the crummy slab you got for free with your PC—does anyone like that one?—and it gives you options. The models we've reviewed vary in size, weight, key design, and compatibility with other operating systems and devices.
Keyboard have a long shelf life—most of the models we reviewed in 2016 remain on sale, including our top pick, the Iogear Quietus RF Desktop. Best of all, their prices tend to go down over time.
Newer models we've tested have intriguing features worth considering, though it's sadly too early for discounts. The Logitech MX850 Performance keyboard we reviewed can juggle multiple devices and platforms with ease, though the keyboard itself may not be for everyone. Microsoft's Modern Keyboard has a fingerprint reader and a premium look and feel, but this kind of style doesn't come cheap.
This is one category where it really pays to head to a store and try out a model you're interested in. When we had our stack of keyboards in for review, people couldn't help but touch and play with them. They all came with different needs and biases. There's truly no one size to fit all, but our reviews aim to give you enough specifics to make a sound decision. See below for more on how we tested.
["Source-timesofindia"]