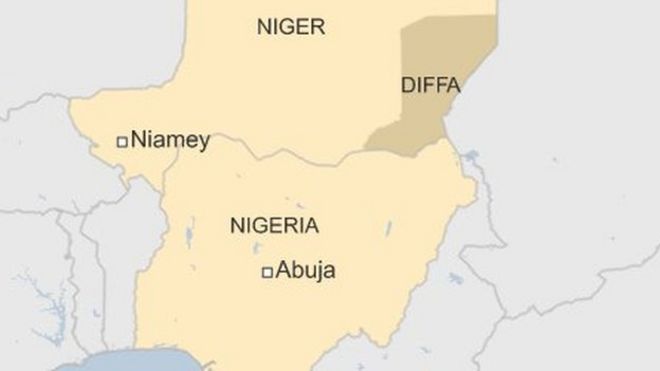 An attack by suspected Islamist Boko Haram fighters in Niger has killed at least 38 people, officials say.
It took place late on Wednesday night, according to a security source quoted by the Reuters news agency.
Local MP Bulu Mammadu told the BBC that the victims included women and children who had been shot dead in two different villages.
Boko Haram is based in Nigeria but is being challenged by a multinational force, including soldiers from Niger.
On Monday, there was a suspected Boko Haram suicide attack in Chad, which is also supplying soldiers to the multinational force.
Mr Mammadu said that, as well as killing people, the militants had burnt down several houses in the two villages of Lamina and Ungumawo in the Niger region of Diffa.
[SOURCE- "bbcnews.com"]