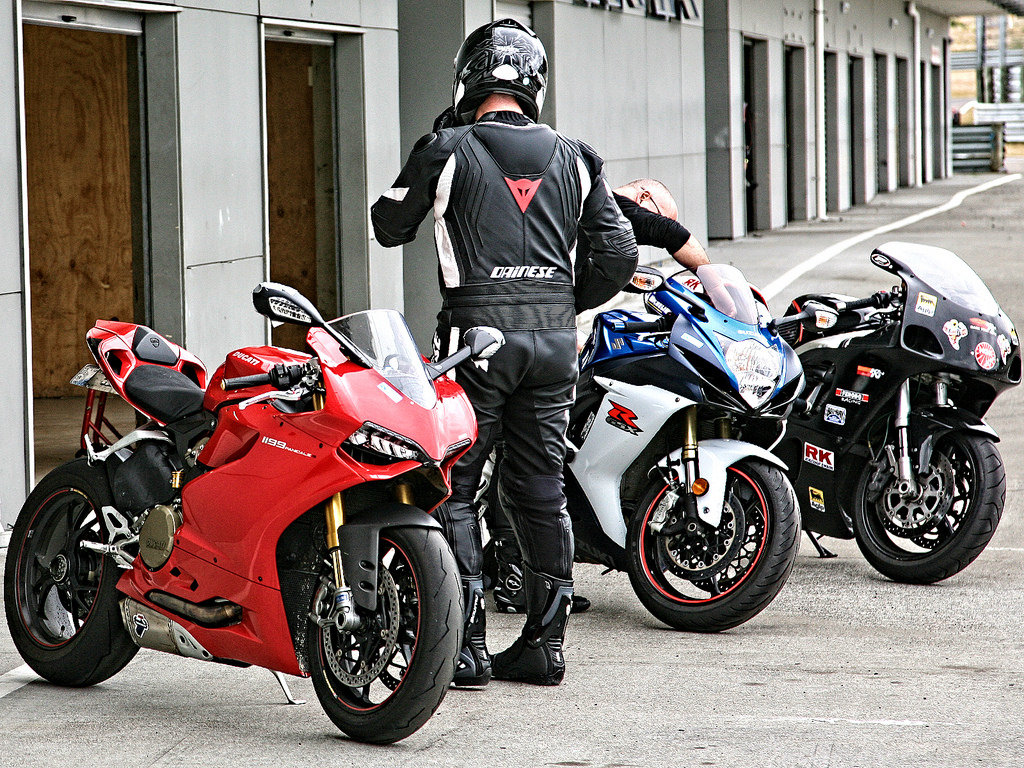 You have always dreamed of buying a two-wheeler. And now you are finally going ahead and making the purchase. The entire process of buying a two-wheeler is an overwhelming experience. While you are thrilled about getting a new motorcycle, it is important to keep in mind numerous aspects before going ahead with the purchase.
Following are few tips to help you purchase the right motorcycle.
Understand the various types of bikes
Individuals generally opt for the right type of bike that matches their personality. You may, therefore, make a choice based on your likes and preferences. You may opt for a cruiser or a dual sports bike. Purchasing a touring motorcycle is a wise decision if you wish to travel long distance. Touring bikes offer an excellent riding experience but usually come with a high price tag. You may also consider a sport bike if you seek high performance and high speeds. There are other standard motorcycles in the market that have a decent price tag and offer the general specifications.
Decide between a new and a pre-owned motorcycle
Buying a new motorcycle is a strict no-no if you have no prior riding experience. Instead, you may opt for a used one to learn, and invest in a new motorcycle once you have riding hours under your belt. You may also consider your budget while making a decision to purchase a new or a pre-owned bike. Modern bikes are laden with the latest features, and hence are expensive. You may, therefore, opt for a pre-owned motorcycle in case your budget does not allow you to make a heavy investment.
Check the features of the motorcycle
While searching for the perfect motorcycle, it is imperative to conduct a thorough research. You may check out numerous bike manufacturers and the models they offer. Every model has varied specifications and hence you must make a thorough assessment of key factors, such as engine size, height of the seat, and the weight of the bike.
Checking the engine size is important as it indicates the volume inside the engine which mixes the air and fuel. This creates the explosion that powers the motorcycle. Another aspect to consider is the height of the seat. Based on your height, you may opt for a motorcycle that ensures your feet are steady on the ground. You may also keep the weight of the two-wheeler in mind while deciding which bike to buy. Though heavy motorcycles are preferred on highways, they are more difficult to maneuver. Besides, based on your body stature, a heavy bike may be difficult to handle and may cause serious damage while riding. Hence, take your strength into consideration while purchasing a bike.
Visit a dealership
Once you have narrowed down your options, you may visit the dealership. Inspecting the two-wheeler in person may further influence your decision. You may ask the salesman for additional information or for queries. Getting comprehensive details will help you make a well-informed purchase decision.
Avail of an insurance
Under the Motor Vehicle Act, it is compulsory to have a bike insurance policy in India. Individuals owning a two-wheeler are legally obligated to purchase a third party insurance plan. Such an insurance plan offers coverage against natural as well as man-made calamities. It offers protection against the adverse impact caused due to an untoward incident, such as accident, theft, and third party liability, besides many others. It is, therefore, recommended to avail of a bike insurance plan. You may compare the rates of numerous insurance providers and select the best plan based on your needs.
Invest in a motorcycle gear
While purchasing your bike, it is also important to consider the cost of protective gear. This includes motorcycle jackets, gloves, boots, and helmet, besides others. To protect yourself from the rains, you may invest in a waterproof full-body suit, waterproof boots, and waterproof gloves. Buying such accessories will ensure maximum safety while on the road.
You may keep the aforementioned tips in mind while making a purchase decision. Remember, if you have good knowledge of all the related aspects, you will be able to ride home the perfect motorcycle without any hassles.