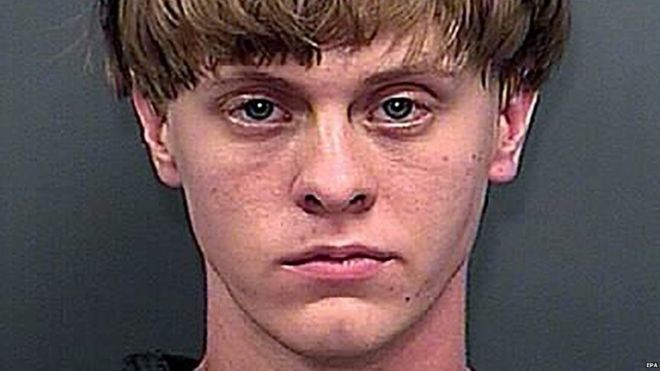 Suspect Dylann Roof, 21, is due to make his first court appearance on Friday.
Police are treating the killings at the Emanuel AME Church on Wednesday night in South Carolina as a hate crime.
He was arrested the following day more than 200 miles away in North Carolina and then flown back to Charleston.
South Carolina Governor Nikki Haley has said Mr Roof should face execution.
"We will absolutely want him to have the death penalty," she told NBC News.
Mr Roof's first court hearing is set for 14:00 local time (18:00 GMT), but it is likely he will appear via a video feed and not in person.
The victims of the shooting included a state senator.
President Barack Obama, speaking around midday on Thursday, described the event as yet another tragedy caused by guns in society.
The city's mayor called the massacre an act of "pure, pure concentrated evil".
An acquaintance of Mr Roof said that the 21-year-old had complained that "blacks were taking over the world".
Joey Meek said that he and Mr Roof got drunk a few weeks ago, and his friend said "someone needed to do something about it for the white race".
Police located the suspect after receiving a tip from the public.
Local reports say that a florist who was late to work noticed Mr Roof's distinctive haircut and alerted police.
"I saw the pictures of him with the bowl cut. I said, 'I've seen that car for some reason.' I look over, and it's got a South Carolina tag on it," florist Debbie Dills told the Shelby Star.
She followed Mr Roof for 25 miles until police made the arrest.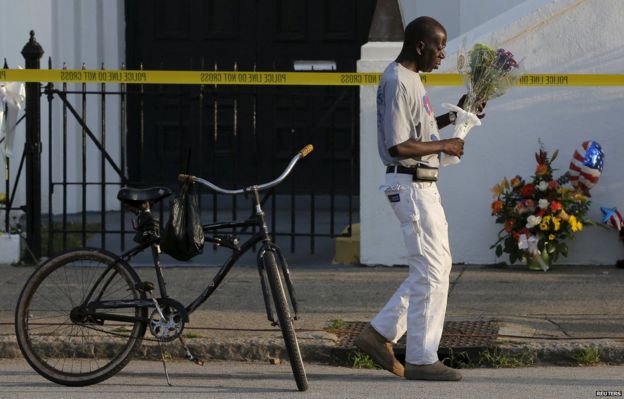 CCTV footage showed the gunman entering the church wearing a grey sweatshirt before a bible study on Wednesday night.
Charleston County Coroner Rae Wilson said: "The suspect entered the group and was accepted by them, as they believed that he wanted to join them in this bible study".
Local media reports that Mr Roof sat with the worshippers for nearly an hour before perpetrating the massacre.
When he was identified as the suspect, a photo emerged showing him standing in a wooded area wearing a jacketed emblazoned with flags from apartheid-era South Africa and Rhodesia – now black-led Zimbabwe.
Whether Mr Roof had a connection to any of the 16 white supremacist organisations that operate in South Carolina is not clear.
However, the massacre in one of the nation's oldest and most prominent traditionally black churches has served as a reminder that black churches have long been a target for violence throughout the history of US race relations.
Charleston officials are planning a prayer vigil for Friday evening.
[SOURCE- "bbcnews.com"]