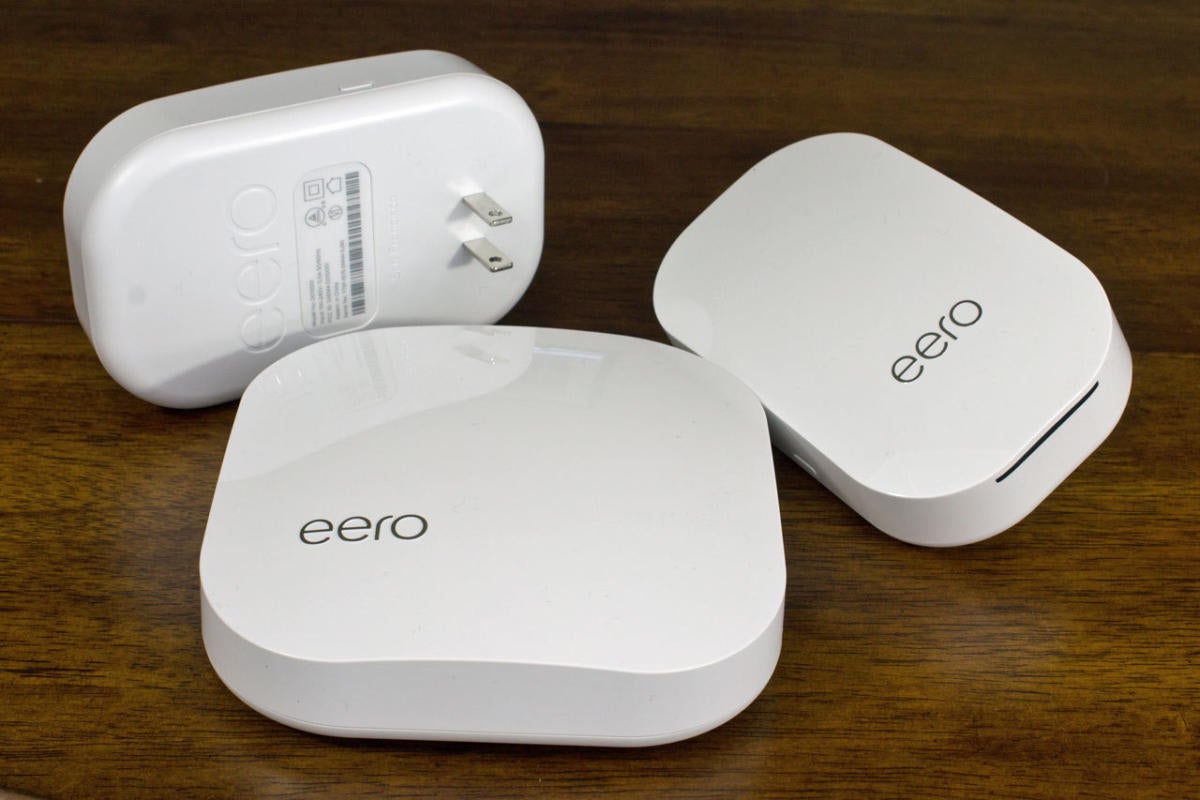 The second-generation Eero Home WiFi System is even easier to set up than the first, thanks to wireless access points called Beacons that plug straight into AC outlets. It's also more powerful, thanks to a new Qualcomm mesh Wi-Fi router chipset and a tri-band Wi-Fi radio. Eero says the $399 kit reviewed here is suitable for a three- to four-bedroom home, and I agree. The router delivered triple-digit throughput in every room of my 2800-square-foot home—more than enough bandwidth to support several HD video streams simultaneously.
TABLE OF CONTENTS
A mid-range performer
Path lighting? In an access point?
Thread radio onboard
Installation (and the app)
Parental controls
SHOW MORE 
A mid-range performer
But when you look at the benchmark charts below, you'll see that while the new Eero (I'll call it Eero 2 from here) is much faster than the first-generation product, it was the fastest mesh router in the field of eight that I've tested to date in only one location in my home, and that was with a MacBook Pro as the client. Interestingly, that location was my home theater, a spot that most wireless devices have difficulty penetrating because of the thickness of its walls and ceiling and the presence of acoustic caulk sandwiched between its multiple layers of drywall.
When the client was an HP Envy running Windows 10, the Eero 2 took second place in the home theater. Most everywhere else, the Eero 2 finished in the middle of the pack. The Eero 2 was faster than the original product in every location—with both a Windows and a Mac laptop client—except one: the bedroom, where the clients are in the same room as the router and separated by nine feet of air.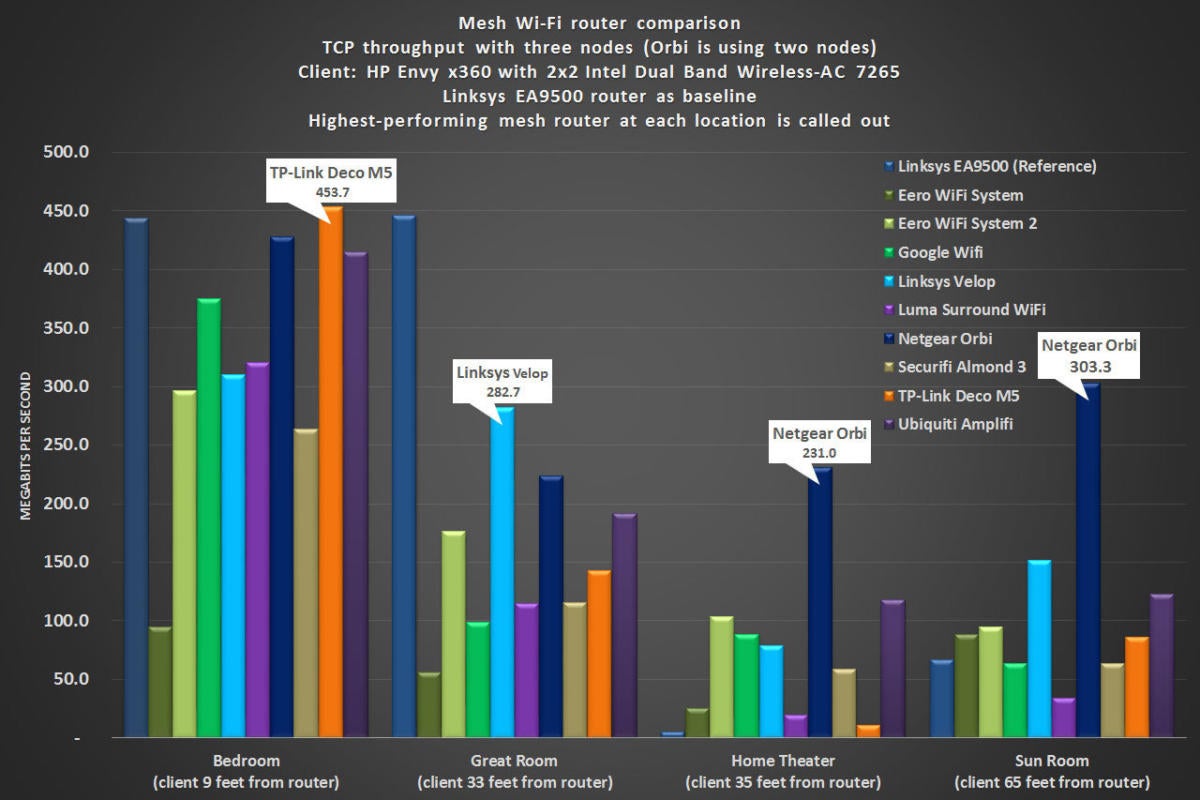 Path lighting? In an access point?
Eero's Beacon—which, incidentally, is backward-compatible with the first-generation Eero router—isn't a new concept. We first saw it with Ubiquiti Labs' Amplifi HD, and Netgear has a new Orbi model with a plug-in satellite, too (I have one in my review queue now). Eero's is by far the smallest and the most attractive, and it has a unique and very thoughtful feature: an integrated LED nightlight.
[Source"indianexpress"]