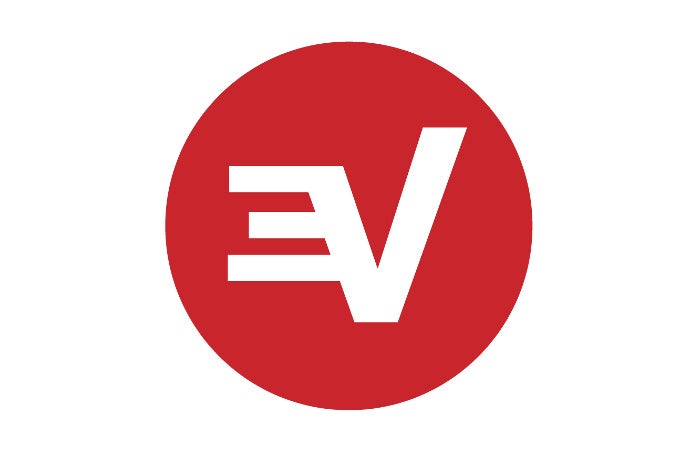 P2P allowed: Yes
Number of servers: 1,500+
Business location: British Virgin Islands
Number of country locations: 94*
Cost: $99.95 per year
Running a business is a public act. That's why I don't understand why some VPN providers go to such great lengths to keep the identities of their leaders private. Today's review looks at one such company, ExpressVPN.
Business anonymity is an issue we'll get into in more depth in the trust section. For now, let's dive into the app.
ExpressVPN uses a very simple single-panel interface. It doesn't have a map you can click on or anything like that. All you have is a simple on/off button that takes up the majority of the panel. Under that is a suggested VPN server to connect to and then two buttons: Smart Location and Choose Location. Click the former and ExpressVPN will choose a server for you based on your location.
Note: This review is part of our best VPNs of 2017 roundup. Go there for details about competing products and how we tested them.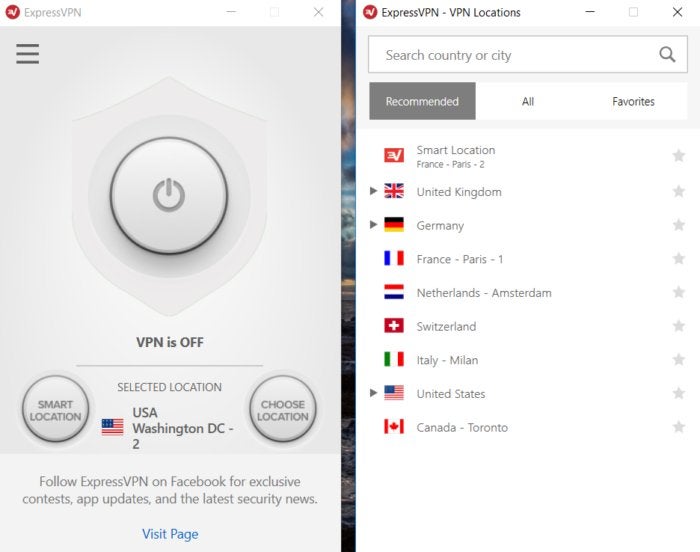 Click the latter and a second window appears listing all of ExpressVPN's server locations. This second window has three tabs. The first is the Recommended tab that lists the top-performing servers on ExpressVPN. The All tab lists all of the possible server connections, and then the Favorites tab lists any locations you've bookmarked.
That's the bulk of ExpressVPN's app. There's also a settings window—ExpressVPN calls it Options—under a "hamburger" menu icon in the upper-left corner.
The Options window borrows heavily from the classic OS X icons, which is a little odd on Windows but acceptable. There aren't a ton of options here. You can decide whether you want ExpressVPN to launch at boot, enable or disable ExpressVPN's Internet Kill Switch, and specify which VPN protocol you'd like to use such as OpenVPN, L2TP, PPTP, and so on. Most users should leave that final option set to automatic.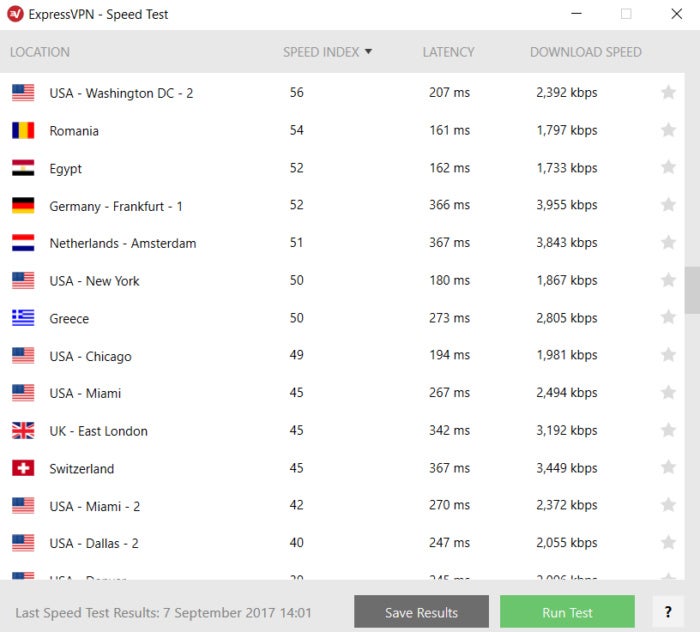 One last option that's underneath the menu icon is a built-in speed test that lets you judge the speeds of specific country servers.
Features and services
The top point to note is that ExpressVPN is one of those companies that's going to battle with Netflix. In my tests, you could access U.S. Netflix using ExpressVPN. The company says you can use any U.S. server to connect, and it also asks customers to contact them if they have trouble using Netflix with any of ExpressVPN's servers.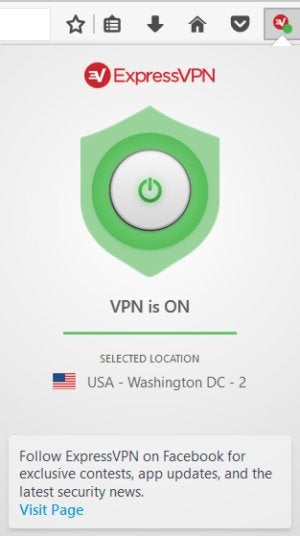 ExpressVPN is expensive, but it does cover a very broad range of devices. It has a native Linux app, for example, which is not common. It also has apps for Mac, Android, iOS, as well as browser extensions for Chrome, Firefox, and Safari. Those browser extensions are also interesting. Typically, VPN services uses their extensions to supply proxy server connections, which offers some of the benefits of a VPN but only for the browser that's using it.
Instead of a proxy, ExpressVPN extensions control the desktop program. That's an easy way to jump on the VPN without leaving your browser.
Unfortunately, however, that means the Chrome extension can't be used as a proxy on Chrome OS. You can use ExpressVPN with Chrome OS's built-in VPN client, or the Android app for Chromebooks that currently support the Play Store.
As with other VPNs, ExpressVPN supports routers, and it also has a special service called MediaStreamer that allows you to watch U.S. Netflix on an Apple TV, consoles, and other set-top boxes. That's a really great service for those who live outside of the U.S.—especially expats who want to watch the same stuff their friends are watching back home.
MediaStreamer doesn't protect your browsing like a VPN does, however. Instead it's a Dynamic Domain Name System (DDNS) service that gets around location blocking. It's a little involved to set up (you can read about it on the ExpressVPN website), but it's nothing an average computer user couldn't get going within 5 to 10 minutes.
["Source-timesofindia"]