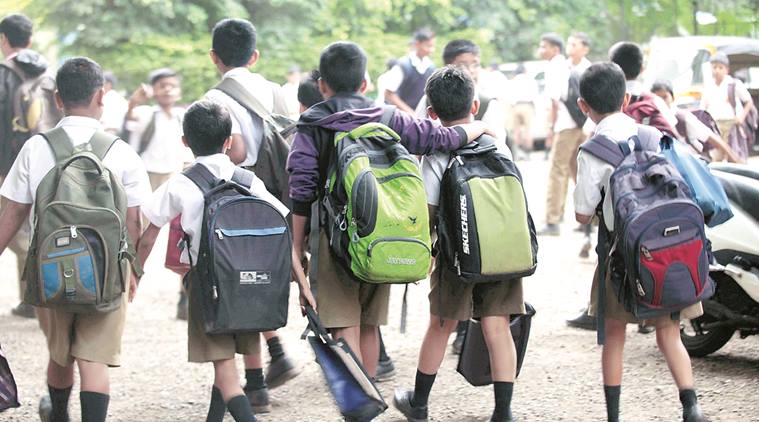 School students in Maharashtra may be granted relief as the Union Human Resourse Development minister Prakash Javadekar has planned to approach the state government to discuss the issue of heavy schoolbags carried by students studying in schools affiliated with the Central Board of Secondary Education (CBSE) and the Council for the Indian School Certificate Examinations (CISCE).
School Education Minister Vinod Tawde had announced on Friday that the weight of school bags of students studying under the state board (SSC) were not heavy due to a resolution passes by the state two years ago following the Bombay High court's directions. He said that 94 per cent of school bags in the state are now considerably lighter.
Since CBSE and ICSE affiliated schools do not come under the state's jurisdiction, there has been no change in the issue, Tawde said adding that the state government will seek audience with the HRD minister before the end of August to check this issue.
Following this thought, Congress' Sanjay Dutt also voiced that heavy schoolbags can result in long-term medical issues as it has been noted by doctors and asked the state government to direct the CBSE and other central boards to reduce the weight of school bags.
[Source"timesofindia"]