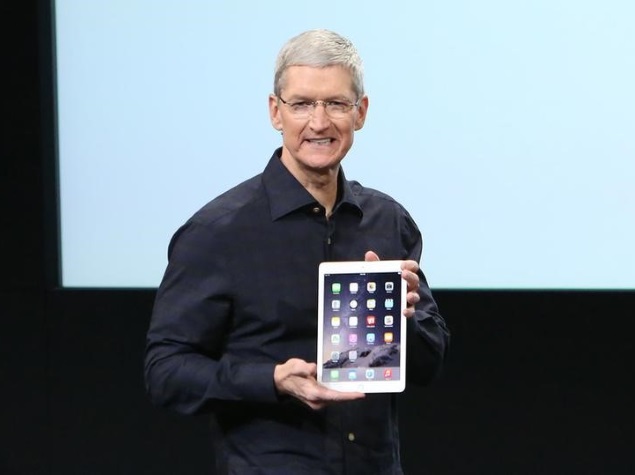 Adding to the numerous previous rumours for Apple's anticipated larger iPad, thought to be called the iPad Pro or iPad Plus, a developer has pointed to strings in the iOS 9 source code strings that indicate support for a 2732×2048 pixels resolution – perfect for the much-reported 12.9-inch iPad Pro tablet.
According to a developer named Hiraku Wang (via Apple Insider), the source code only shows a resolution of 1366×1024 pixels, but due to Apple's present display scaling system, this actually indicates support for a resolution of 2732×2048 pixels. If the resolution is correct, and the previously rumoured 12.9-inch screen size of the tablet is any indication, the pixel density of the device (267ppi) would quite nearly match theiPad Air 2 – 264ppi. A consistent pixel density across iPad tablets would also result in nearly effortless scaling of apps optimised for the iPad Air to the iPad Pro.
Adding to the speculation, a Twitter user named Steve Troughton-Smith on Monday (via 9to5Mac) also posted a screenshot of iOS 9's keyboard that would scale itself at larger resolutions, which as mentioned above might come with the rumoured iPad Pro. As per the screenshot, a new row of keys is seen on top of the regular keyboard for easy addition of special characters. The layout of the keyboard has also been changed slightly, hinting more towards the inclusion of a larger display resolution. Apple as usual, has not yet commented anything on the aforementioned rumours and speculation.
In March, it was said that Apple would delay the start of production on its 12.9-inch iPad until around September because of problems involving the display panel supply. Other rumours for the tablet included are 7mm-thickness, larger battery 11000mAh battery and a weight of less than 700 grams. A stylus pen for the tablet was alsorumoured earlier this year
["source-gadgets.ndtv.com"]