Micromax, the only Indian company that finds itself in the top of global mobile phone makers, has announced the launch of its new flagship, the Canvas Sliver 5. The company calls it the thinnest phone ever with a 5.1mm thickness end to end, with no thicker bumps. The Canvas Sliver 5 is priced at Rs 17,999.
The phone weighs just 97 grams, which again could make it the lightest phone ever. The company claimed the AMOLED screen and the ultra thin PCB let's it make the phone much slimmer then normal. The phone also uses aircraft grade aluminium for the frame, which also makes it lighter.
The Canvas Sliver 5 has a matte finish rear panel. However, Sliver 5 has no internal memory to add to the 16GB ROM.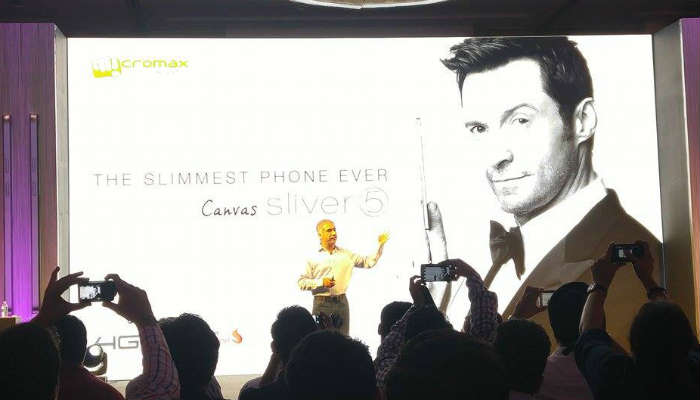 Canvas Sliver 5 is powered by a 64-bit Qualcomm Snap dragon 401 processor and will be 4G/LTE enabled. There is an 8MP camera with a Sony IMX219 sensor and blue glass filter. Canvas Sliver has 5 mp front camera. The phone features NXP Smart power amplifier and Dirac HD sound. Canvas Sliver 5 has a 2000 mAh battery but the company claims every other component in the phone reduces power consumption making the juice last the entire day.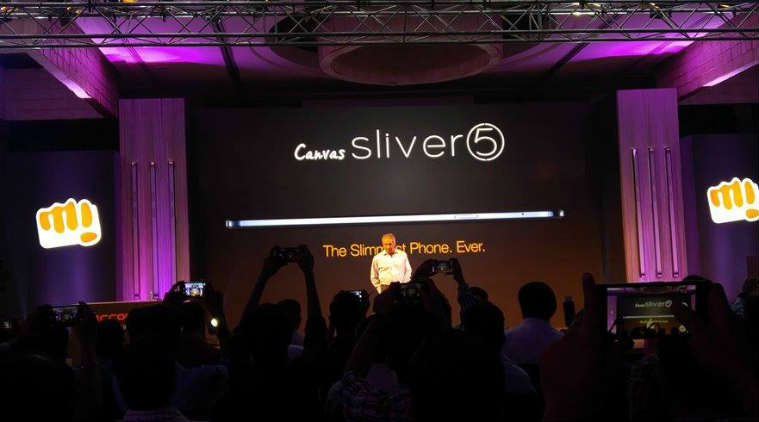 CEO Vaneet Taneja said the three pillars of the company now will be design, performance and after sales service. "Going forward you will see a lot of innovation in customer service," he said. The company is pioneering a new service policy with the phone and will start doorstep pick up for service and guaranteed return in seven days. "that is the promise we make and this will become the industry standard," added Taneja.
Hugh Jackman will be back to promote the phone for Micromax.
[SOURCE- "indianexpress.com"]