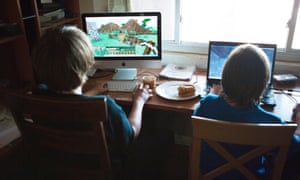 High-speed internet access could now be more accessible to low-income Americans after the Federal Communications Commission (FCC) passed a measure on Thursday to subsidise their internet bills.
Fewer than half of American households making less than $25,000 a year have internet access. The FCC voted 3-2 to expand a Reagan-era measure called Lifeline to include broadband. The subsidy program currently serves 1.2 million Americans, providing $9.25 total per household to citizens who qualify.
The Lifeline expansion is a major victory for commissioner Mignon Clyburn, who had been pushing for this rulemaking change for months. But its passage was overshadowed by the death of South Carolina state senator Clementa Pinckney, who was murdered alongside his sister in Wednesday night's church killings in Charleston, which cast a pall over the open commission. "Clementa and his sister deserved so much better," said Clyburn in a tearful opening statement.
"This program must be free of its current stigma," said Clyburn. "Consumers should be treated with dignity. They should no longer be forced to turn over financially sensitive information to an unknown person in front of a group of strangers inside of a parking lot or tent. Seniors, veterans, the disabled, children and others deserve much better."
Clyburn also called on her fellow commissioners to focus on making the program "part of the pathway out of the poverty," and said that the surest way to keep expenditures to a minimum would be to "make this program so successful and enabling that recipients no longer need it or any other federal benefit program because they no longer qualify.
"I challenge all of us to be as bold and visionary as the hi-tech companies we marvel over," she said.
Her fellow commissioner Jessica Rosenworcel focused in her statement on "the homework gap", saying that (as the Guardian has reported) internet offerings for low-income Americans are frequently so sparse that limited availability shuts children out of their schooling, in addition to keeping adult citizens away from doctors, government information and benefits, and loved ones.
Advertisement
Republican commissioners Michael O'Reilly and Ajit Pai both dissented from the rule, complaining that the people who qualified for the program weren't poor enough. O'Reilly was particularly scandalized that poor users might get the internet without having to pay for it. "In no event should the service be free to end-users," he said, citing the original, Reagan-era program.
Chairman Tom Wheeler dismissed the dissenting remarks and said he agreed with O'Reilly that the 3-2 vote should have been 5-0. He also lauded the commission for taking the responsibility for determining eligibility away from the carriers themselves, who would ultimately receive the subsidies. "This isn't a conflict of interest, this is the fox guarding the henhouse," he said. Pai noted that carriers appeared to have invented Lifeline subscribers whole cloth in some cases.
Brita Strandberg, partner at Harris, Wiltshire and Grannis, a firm that specializes in telecom legislation, said the foxes are relieved, generally speaking. "Carriers are responsible for verifying the customers who get Lifeline support," she said. "That's a hard job if you're a carrier. It's complex. It's burdensome. The commission is looking to shift that administration to an official rather than to a carrier," and carriers couldn't be more pleased.
Strandberg also noted that the last round of expansion created a cottage industry in making cellphones for the very poor – many of the major carriers simply don't participate in the program, and the FCC is mulling whether or not to allow carriers to negotiate rates into which the consumer pays a small premium alongside the subsidy, in the hopes that reliable broadband carriers will participate. "And requiring the charge would be a brake on fraud," Strandberg pointed out.
TracFone, whose core business is subsidized cellphones, said it couldn't be more pleased by the ruling and was hoping to expand its business. "As the FCC contemplates the addition of broadband to Lifeline, we stand prepared to work closely with the commission to ensure that any new steps enhance this program that has proven critical to helping low-income Americans find and keep jobs, access emergency public services and healthcare, and remain connected with their families."
["source – theguardian.com"]