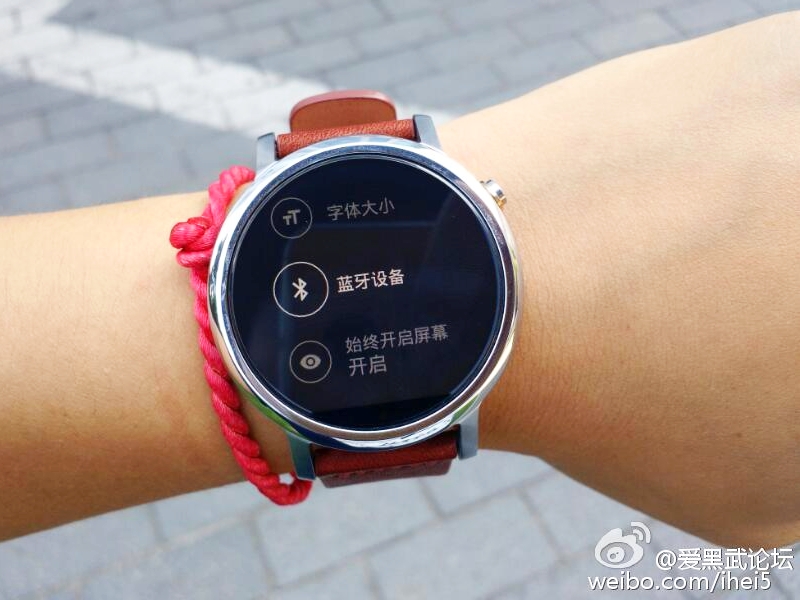 Two new images showing the upcoming Moto 360 smartwatch successor have been posted online. The images give a clear look at the wearable, and also include a size comparison with the existing model – once again pointing to two size variants, large and small.
The first image coming from Weibo (via Android Central) shows the smartwatch with metallic build and what looks like a brown leather strap. The display of the Moto 360 successor shows the Bluetooth option as well. While the device might look similar to the existing model, the only two differences here is that the side crown has been moved up from the 3 o'clock position to the 2 o'clock position and the watch now features external lugs.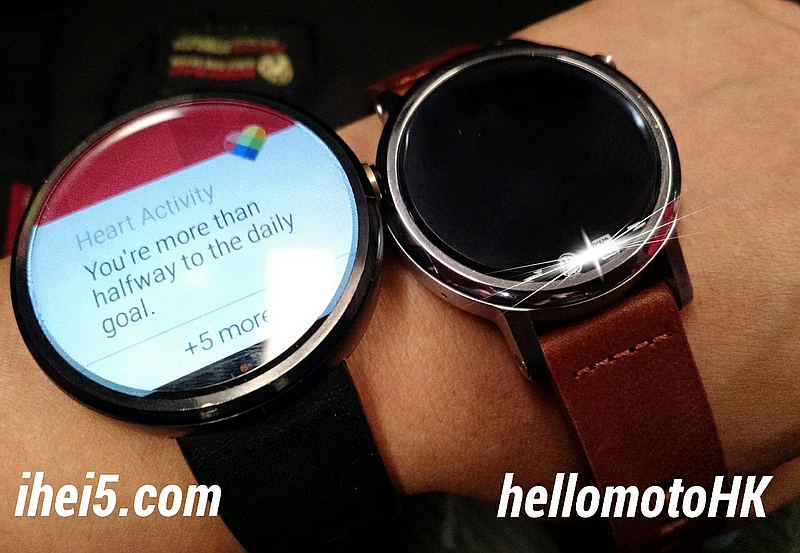 In the second image, the upcoming Moto 360 smartwatch is seen kept side-by-side with the original version. From the image, which comes from HelloMotoHK post from Google+, it is clearly seen that the new version would be smaller in size than the current model. However, this might be the rumoured Moto 360S model.
Last month Brazil's Anatel listing revealed that Motorola might be working on Moto 360S and Moto 360L versions. Moto 360S is seen with 270mAh battery, while the Moto 360L is seen sporting 375mAh battery. As compared, the existing Moto 360 model features a 320mAh battery. This however indicates that the 'S' and 'L' might stand for small and large based on the battery capacities of the listed models. The device was also seen in a short video taking "Ok Google" voice commands. The upcoming Moto 360 in July was also spotted at the US FCC (Federal Communications Commission).
["source-gadgets.ndtv"]