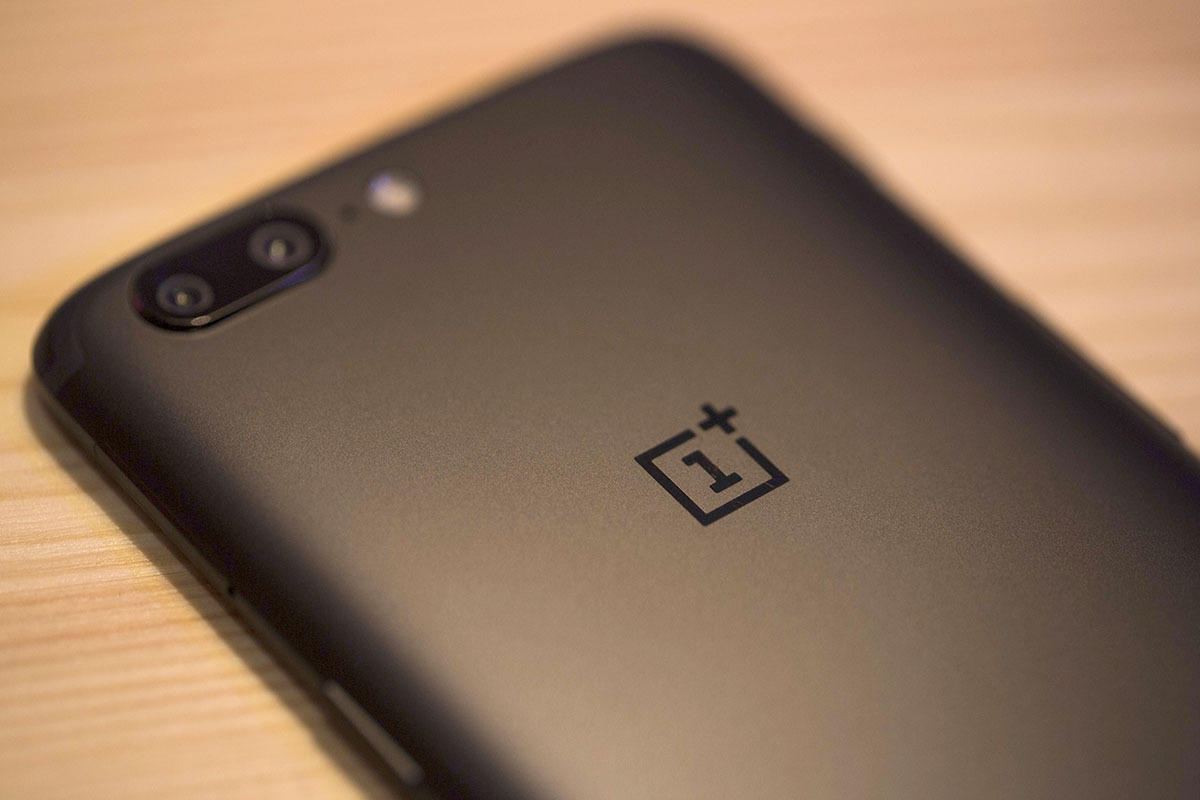 There are certain things you can usually count on in a OnePlus phone: great performance, an awesome price, and a touch of originality. But with the OnePlus 5, you're only getting the first two parts of the three-part equation.
The OnePlus 5 is packed with the latest components on the inside, but its display is nothing special. It's still a good deal cheaper than other premium phones, but even at a starting price of $479, it's not quite a killer bargain. And its design, while nice-looking, is derivative of both previous OnePlus phones as well as Apple's aging iPhone 7 Plus.
This time around, OnePlus's new flagship isn't about being different. It's about fitting in. Indeed, OnePlus's marketing slogan may be "Never Settle," but it feels like we're doing an awful lot of settling with the OnePlus 5.
TABLE OF CONTENTS
Ordinary, uninspired design
An Android phone in iPhone's clothing
The fastest Android phone around
A better camera but still not great
Good selfies, bad portraits
SHOW MORE
Ordinary, uninspired design
With the exception of the ultra-budget OnePlus X, OnePlus's handsets have all had 5.5-inch screens. The OnePlus 5 continues this trend, using the exact same display found in the OnePlus 3 and 3T: a 5.5-inch, 1920×1080 screen with a pixel density of 401ppi. It's not a bad display by any means, but it falls behind the the QHD screens on the Galaxy S8 and the LG G6.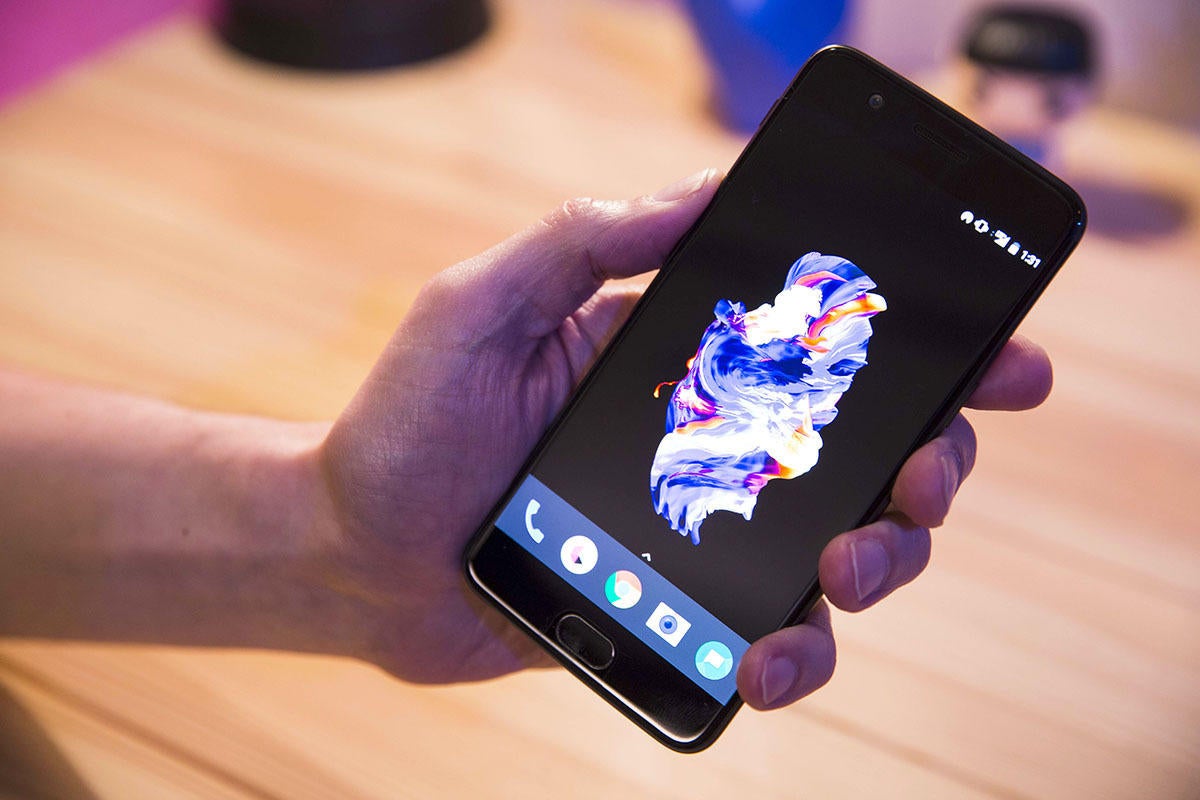 Like earlier OnePlus models, a home button/fingerprint sensor remains on the front, as do capacitive back and recent buttons. OnePlus positions the OnePlus 5 as an alternative to the premium Android flagships, but with chunky bezels and an oversized frame, this latest model is more comparable to last year's phones than this year's. And it's not even water-resistant. It's just dull.
OnePlus still insists on shipping its phones with a full-fledged screen protector. This might have been charming with the OnePlus One, but now it's just annoying. Once I took mine off, the phone looked and felt remarkably better, accentuating the curves of its 2.5D glass edges, and giving the mirrored home button proper room to breathe.
An Android phone in iPhone's clothing
If the OnePlus 5 looks like a OnePlus 3T from the front, the back is all iPhone 7 Plus, with a dual camera setup in the top left corner and a OnePlus logo where the Apple symbol would be. Copying Apple isn't the worst strategy to follow, but for a company with six phones under its belt, it seems unnecessary.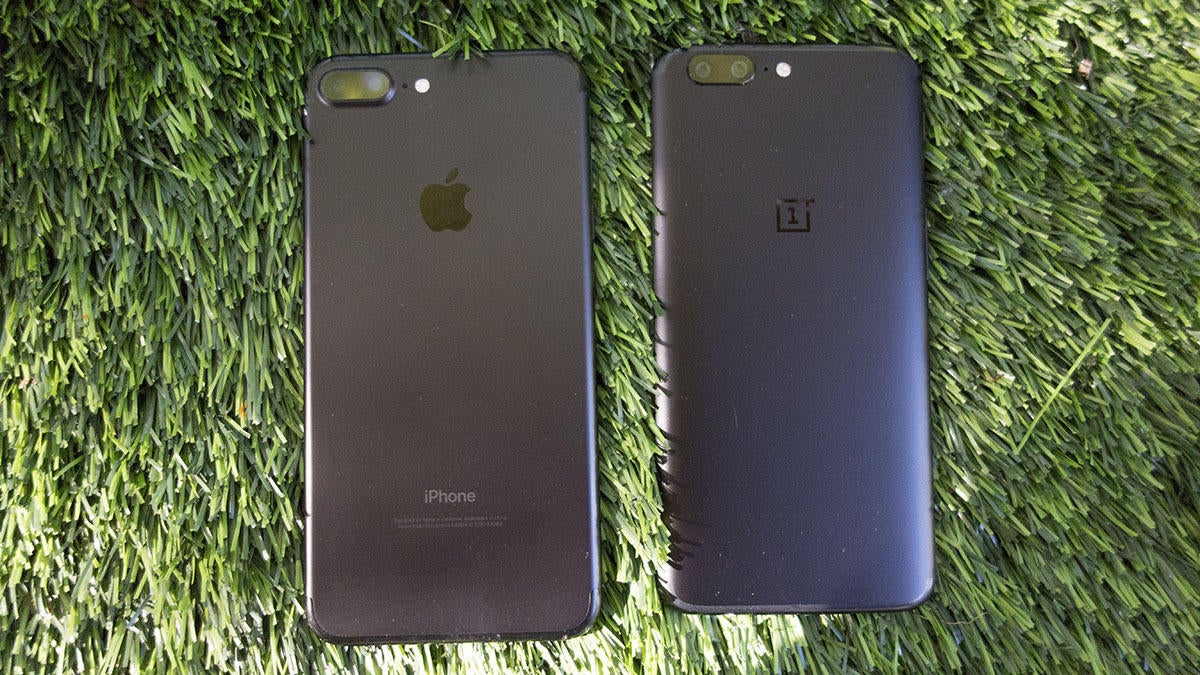 At least the rear enclosure looks sharp. Available in black or gray, its polished aluminum surface is a nice contrast to the glass backs of its competitors, but it does easily pick up visible scratches. It's also a little slippery to the touch, but its palm-friendly contours and thinness will probably limit the number of drops.
If you're opposed to your Android phone looking so much like an iPhone, OnePlus again offers a series of official cases in a variety of faux finishes such as carbon fiber and wood grain. They fit nicely without adding much bulk, but I can't help but wish OnePlus had designed the phone with as much flair and creativity as its cases.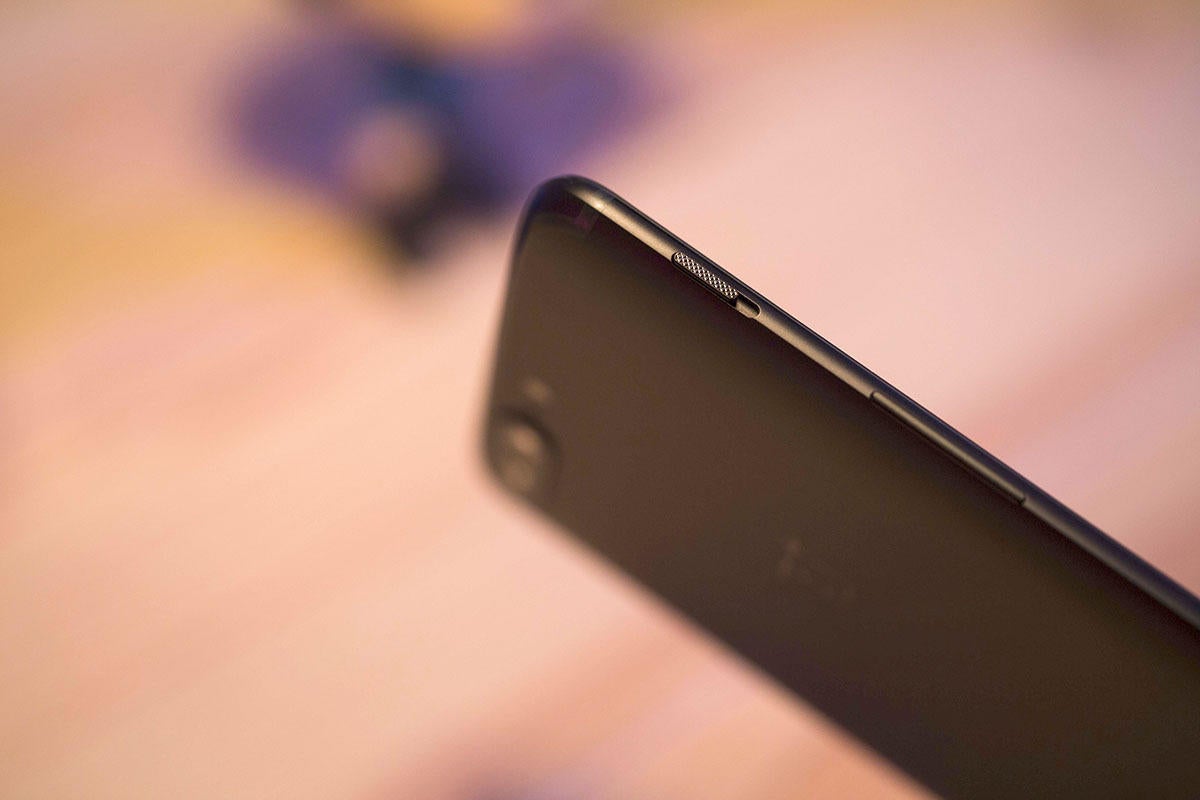 [Source"cnbc"]