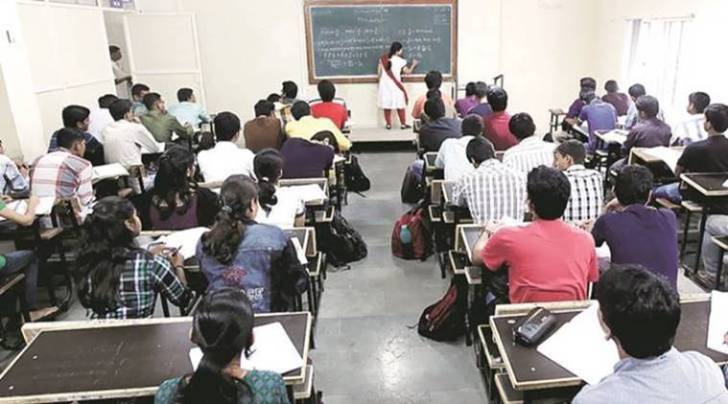 Eleven lakh teachers appointed till March 2015 under the Right to Education (RTE) Act will now get time till 2019 to acquire the prescribed minimum qualifications for firming up their appointments as Parliament today passed a bill in this regard. The Right of Children to Free and Compulsory Education (Amendment) Bill, 2017 was passed by the Rajya Sabha by voice vote. The Lok Sabha had passed it on July 22.
According to the existing Act which came into effect from April 1, 2010, these teachers were to acquire minimum qualifications within five years by March 31, 2015.
According to the amendment bill, every teacher appointed or in position as on March 2015 is now required to acquire the minimum qualifications by 2019. The amendment will help teachers save their jobs.
When the RTE Act was implemented in 2010, new schools were set up but qualified teachers were not available and unqualified teachers, including those with graduation degrees, were recruited, according to the government.
Human Resources Development Minister Prakash Javadekar said when the government sought information regarding private schools, it was found that 7 lakh teachers lacked basic qualification.
"Then there are 1.5 lakh (teachers) who have completed one year of training. Besides, there are around 2.5 lakh
teachers still in government stream. So, there are around 11 lakh teachers in total who are without proper qualification," Javadekar said.
The government has brought this bill in order to let these teachers complete Bachelor of Education (B.Ed.) and other professsional degrees, he added.
The government would provide free education to these teachers through 'Swayam platform' beginning October 2, Javadekar said, adding registration of the teachers will take place from August 15 to September 15.
"With everyone's support, we will train 11 lakh teachers within two years. …A foolproof system has been created to train teachers. We have taken support of all states," he said while replying to a debate on the bill.
Under a scheme 'Swayam Prabha', teachers will not only be trained offline but also online and even through direct-to-home (DTH) television channels, he said.
[Source"pcworld"]