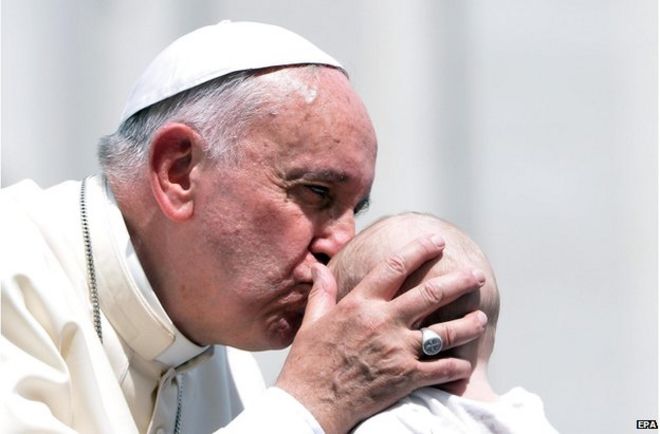 The Pope has issued an encyclical, calling for fossil fuels to be "progressively replaced without delay".
Pope Francis urges the richer world to make changes in lifestyle and energy consumption to avert the unprecedented destruction of the ecosystem.
Environmentalists hope the message will spur on nations ahead of the UN climate conference in Paris in December.
But parts of the document, leaked earlier this week, have already been criticised by some US conservatives.
It has been dismissed by two Republican presidential candidates.
Humans to blame
The encyclical, named "Laudato Si (Be Praised), On the Care of Our Common Home", aims to inspire everyone – not just Roman Catholics – to protect the Earth.
The 192-page letter, which is the highest level teaching document a pope can issue, lays much of the blame for global warming on human activities.
Pope Francis writes that: "We have come to see ourselves as her lords and masters, entitled to plunder her at will.
"The violence present in our hearts, wounded by sin, is also reflected in the symptoms of sickness evident in the soil, in the water, in the air and in all forms of life."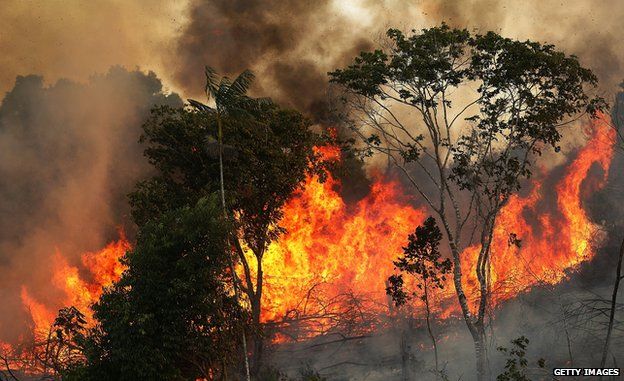 He criticises what he calls a "collective selfishness", but says that there is still time to stop the damage, calling for an end to consumerism and greed.
[SOURCE- "bbcnews.com"]