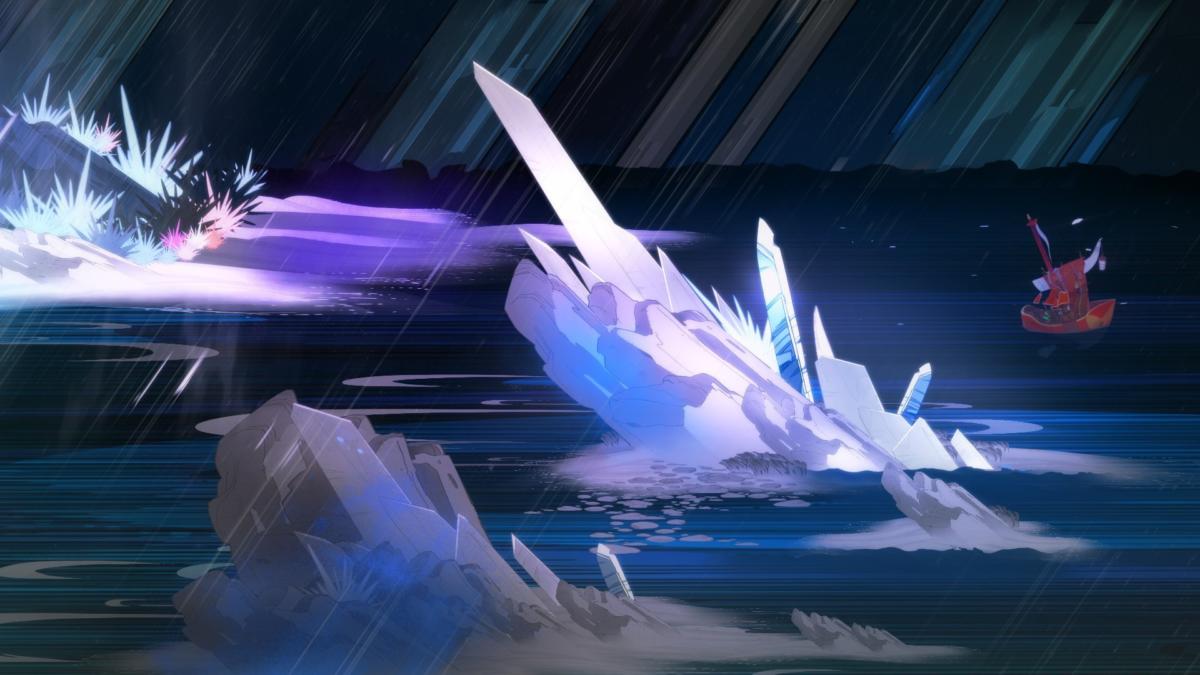 Supergiant's Pyre ($20 on Steam) has me thinking about repetition.
All games are repetitive, be it on the macro level or micro. Pong, you hit a ball back and forth. Super Mario Bros, you run to the right and sometimes jump. Doom (and basically every shooter since) you enter an area and gun down everything that moves. The Witcher 3 might house one of gaming's best stories, and some of its most creative side missions, but even there you'll do an awful lot of "Following the glowing red footprints to the waiting monster."
It's baked into the medium. Reduce a game to its component parts and you can notice the patterns in anything. So what makes some games feelrepetitive while others seemingly get away with this cardinal sin?
Smoke, but no fire
I don't know if I can answer that, but I bring it up here because there's nothing really wrong with Pyre—it's an interesting blend, one half gorgeous visual novel and the other half a pseudo-sport most easily described as "Magical Basketball." But it's also somehow less than the sum of its parts, an experience that wore thin for me long before it was actually over.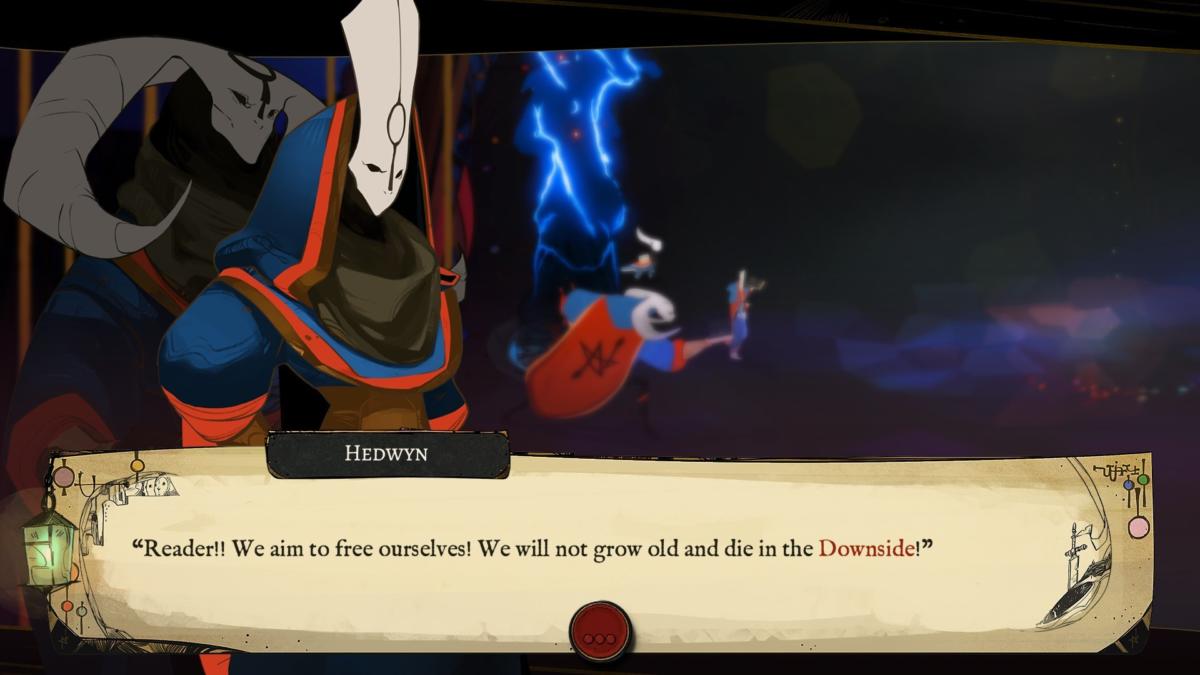 You play as the Reader, exiled from your home in the Commonwealth to a cursed land known as The Downside. The only way back? The Rites, a mystical series of trials set up by The Eight Scribes that…basically takes the form of a sports league. There are nine Triumvirates (teams), and you'll face off against each as you head towards the Liberation Rite, the ultimate challenge and the one where you can win your freedom.
If that previous paragraph seems packed with odd terms, well, welcome to Pyre. Between Rites you'll spend most of your time chatting with your companions and learning about the extensive lore of The Downside and the Commonwealth. There's even a 100-page encyclopedia you'll unlock pages in as you play, and that encyclopedia later earns itself its own glossary of terms.
It's dense—the opposite of the broad brush world-building Supergiant did in Bastion and Transistor. Where those games implied, Pyre explains. Neither approach is better in theory, but I found my eyes glazing over trying to read through Pyre's faux-Bible, in part because it's inconsequential. It's set dressing, like reading a textbook about the history of football in between football face-offs.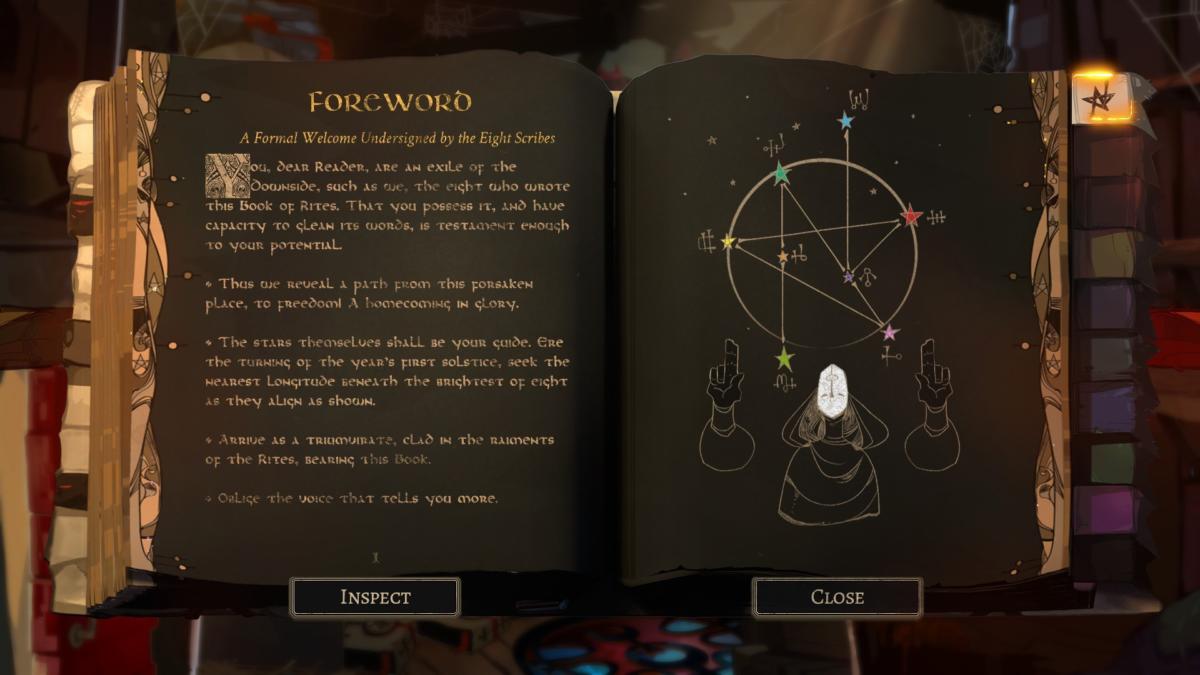 Slightly more pertinent are the conversations with your companions, who you accrue over the first few hours. It's a cast of misfits, from your sentient tree mentor Sandalwood to the winged harpy Pamitha to the tiny worm knight Sir Gilman.
[Source"cnbc"]