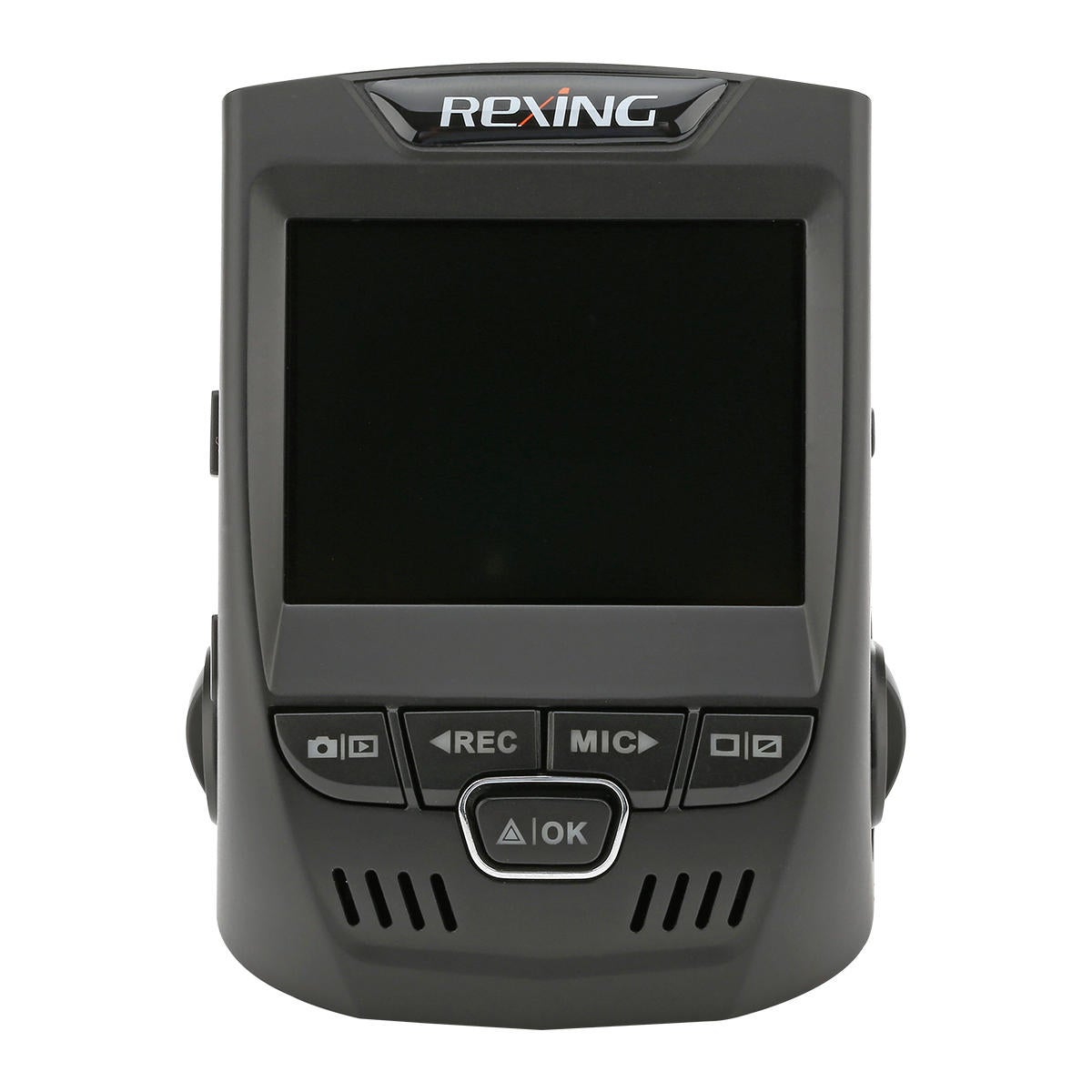 Rexing's $100 V1 dash cam takes very good day video, decent night video, and is easy to set up and use. We like it. But it's bare-bones: Adding GPS, which we recommend, costs an additional $30. If you have room in your budget, for $170 you could step up to Rexing's dual-channel, dual-camera V1LG with integrated GPS, or go to our full list of up on dash cam reviews for more options.
TABLE OF CONTENTS
Design and features: On the spare side
Performance: Super steady captures
Conclusion
Design and features: On the spare side
The Rexing V1 is a little on the large size. Not large enough to interfere with anything if it's mounted in the correct location (behind the mirror is good), but if you're looking for tiny—this isn't it.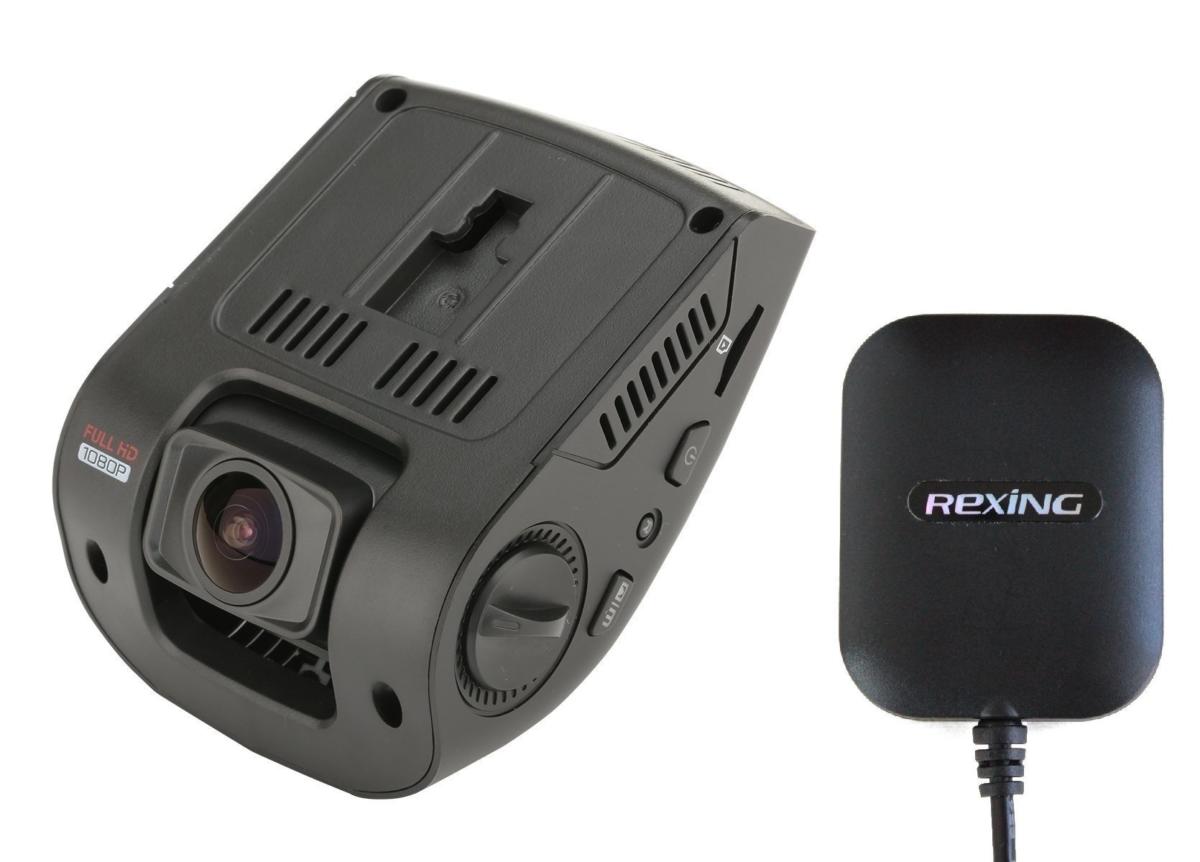 The size, however, allows for a 2.4-inch display, large buttons, and enough air to moderate heat. There's a single micro SD slot, but Rexing doesn't include a card with the basic $100 V1 model we reviewed. Add $20 at checkout for a 32GB card.
Which brings us to a discussion of the different models. The V1 has a GPS port, and there's a $30 add-on module, but the auxiliary camera port is deceiving because the V1 is only single-channel. The $130 V1P is dual-channel and actually comes with a rear camera, but again, add $30 for a GPS module. Probably the best bargain of the bunch is the previously mentioned V1LG, which has integrated GPS, a rear camera, and a 16GB micro SD card in the box for $170. That is a pretty good deal.
We've mentioned GPS quite a bit. Why? Having GPS info on your video could be the difference between winning and losing your claim, or lawsuit. As a bonus, it's handy for placing those interesting sites on your road trips that you may not have had time to stop and view properly.
The Rexing V1 mounts flush to the windshield, and the camera element rotates vertically to match the horizon. You might consider using a level when mounting the unit, so you don't wind up with horizontal skew in your video. The mounting did seem to affect the video somewhat—more on that later.
The V1 mounts with adhesive, but the adhesive and the mount are separate. Note that cooling the double-sided adhesive tape (in the fridge if necessary) makes it much easier to remove the protective film. You'll know if you need to do this when the first profanity pops into your head.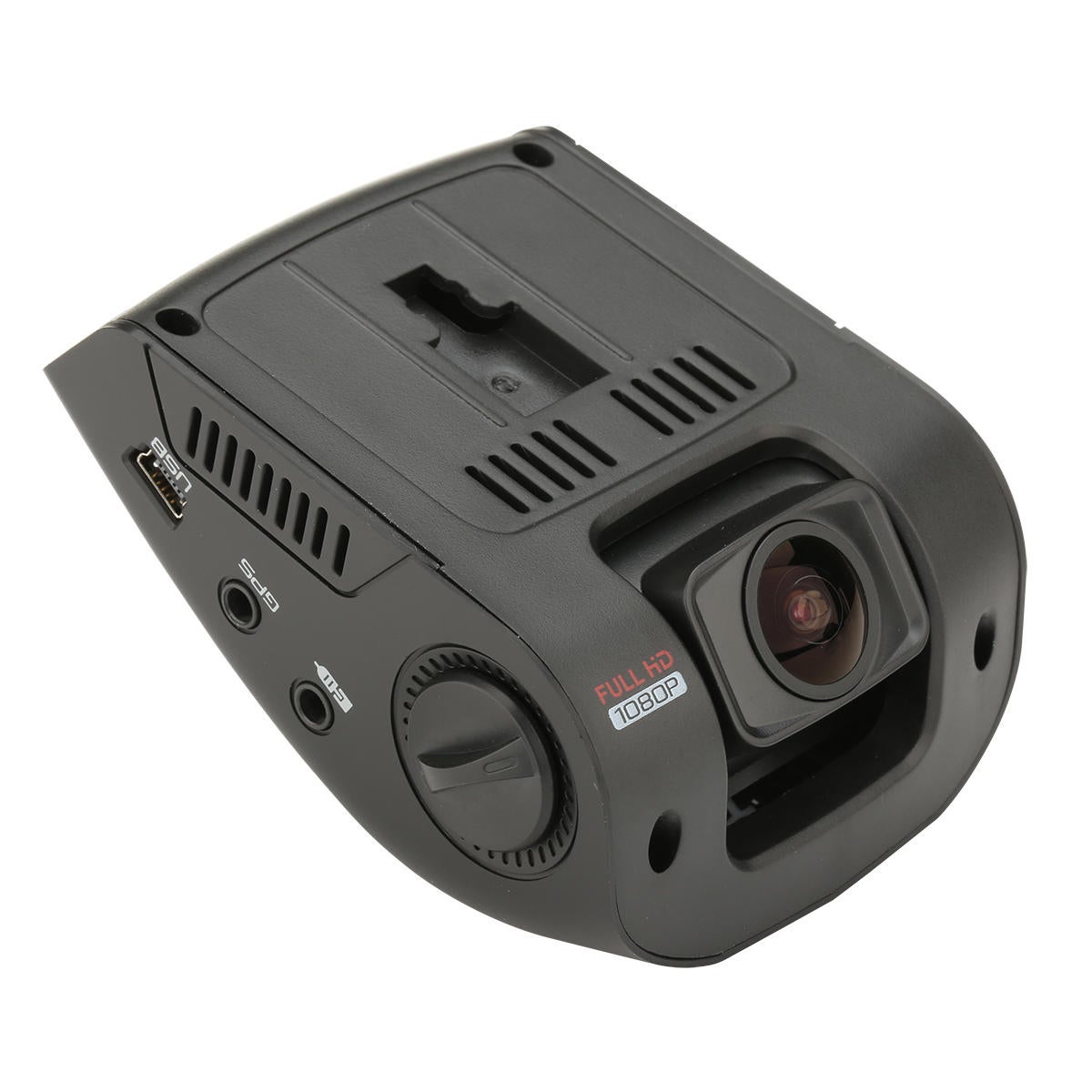 ["Source-timesofindia"]