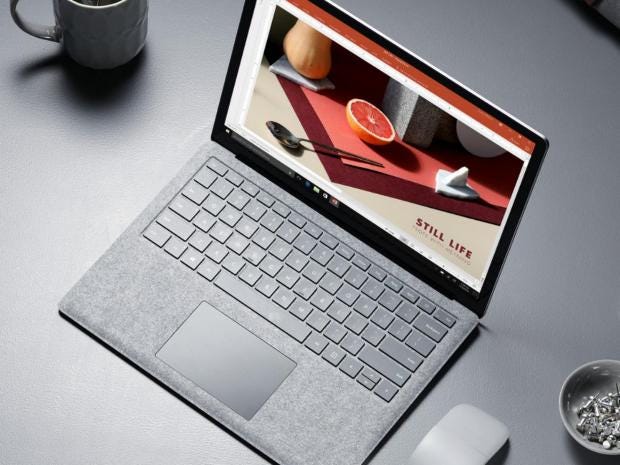 Microsoft has unveiled the Surface Laptop, a new computer designed to run the Windows 10 S operating system.
The machine is slim and very stylish, though the company has talked up its apparent durability, and says it's primarily targeted towards students.
It features a 13.5-inch 'PixelSense' screen with a Full HD resolution and 3:2 aspect ratio, which is compatible with the Surface Pen.
Gadgets and tech news in pictures
It blends metal with an "Alcantara" keyboard made of the same soft-touch fabric that can be found on a number of Surface Book covers.
It's available in Platinum, Burgundy, Cobalt Blue and Graphite Gold colour schemes.
According to Microsoft, the Surface Laptop is "50 per cent faster" than the MacBook Pro and offers up to 14.5 hours of battery life.
It comes with 4GB of RAM and customers can choose between a 7th generation Intel Core i7 or i5 processor, depending on how much power they need.
It's available to preorder right now, with prices starting at $999 in the US for the i5 model with 128GB of SSD storage. The Surface laptop will start shipping to buyers in mid-June.
Microsoft launched Windows 10 S, a new version of its desktop operating system, alongside it.
It's being lined up as a direct competitor to Chrome OS, and is lightweight and streamlined, designed for teachers, students and customers who only require access to programs they can download from the Windows Store.
["Source-independent"]