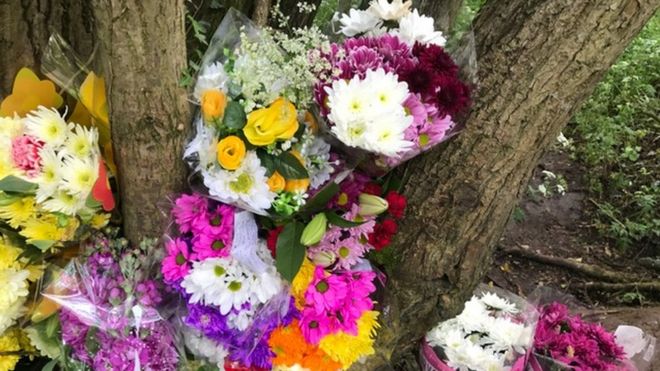 Police have said a possible link to drugs is "one of our lines of enquiry" after the death of a teenage girl in County Armagh.
The 15-year-old died in hospital after being taken unconscious from woodland beside the Corcrain estate in Portadown at about 18:00 BST on Saturday.
She was a pupil at Craigavon Senior High School.
On Sunday, police searched parts of the woodland, with some of the officers carrying evidence bags.
Others used scrub clearing equipment to help scythe through waste-high weeds and nettles.
Groups of young people gathered at the scene, some clearly distressed and some laying flowers.
"At this early stage of the investigation, one of our lines of enquiry is a possible link to drugs," Ch Insp Joe McMinn said.
"A post mortem examination will be carried out to determine the exact cause of death.
"There were a large number of young people in the Corcrain area when police arrived and we are appealing to anyone who was in that area yesterday and who has any information which could help us with our enquiries to contact police."
'Tragic loss'
Hilary Woods, Craigavon High School's assistant principal, said the circumstances of the death are not known and an investigation is currently ongoing.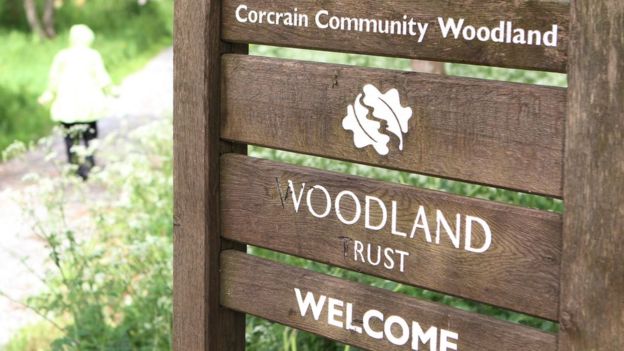 She said it was a tragic loss for the family and "to our school community".
"The school has implemented a plan which will give pupils the opportunity to talk through their thoughts and feelings with trained staff from the Education Authority critical incident response team," she added.
"A letter will be sent by the school to parents, informing them of this tragic incident and providing information on the support services available through the school.
"Given that GCSE examinations are continuing, we will endeavour to keep the school operating as normally as possible under the circumstances.
"Our thoughts and prayers are with the pupil's family and friends at this very sad time."
["Source-ndtv"]